Earlier this week we told you about Blocky Bot, a budget-priced title on the way from Mobot Studios. Though typically associated with fairly substantial download titles, the developer explained that it wants to produce a fun game that's suitable for short, snappy gaming sessions.
It'll be "a bit of a mash up" of styles and genres with a "lot of variety", and early screens look interesting - we don't really know how it'll play, however. Another feature will be unlockable characters, and perhaps in a nod to the budget experiences that partially inspired Mobot Studios to produce its own small title, one of those characters will be Humphrey from SPIKEY WALLS, by RCMADIAX. You can see a screen and a comment from the developer below.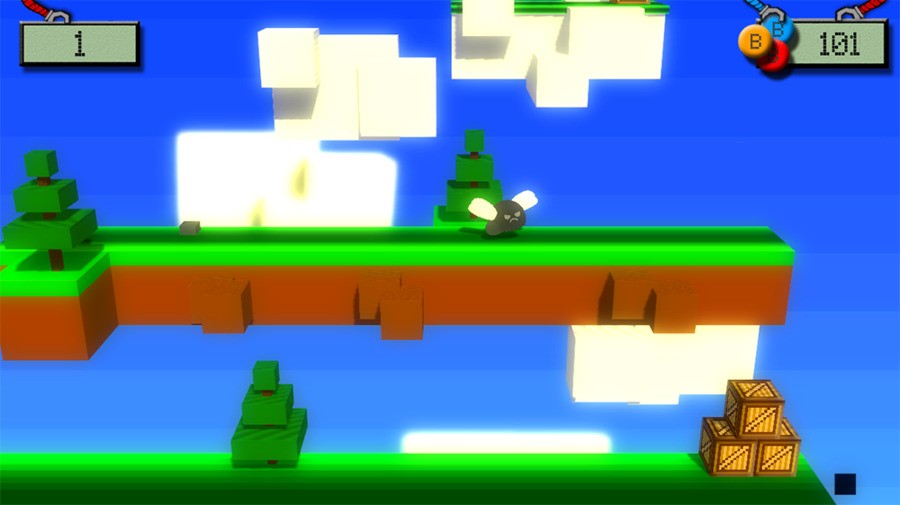 Love it or hate it, Spikey Walls has sort of been front and the center in the debate about quickly made cheap indie games on Wii U.

We felt like we couldn't do our own mini game without getting in on the spikey fun too. We reached out to Michael from RCMADIAX and he loved the idea of being part of it so, we went with it, and we're happy to announce that Humphrey will be making his 3D debut (still in 2D) as a guest character in Blocky Bot!
SPIKEY WALLS, being a clone-perhaps-parody of Flappy Bird, did prompt some debate last year, and this cheeky cameo is clearly an acknowledgement of that.
Do you appreciate this nod-and-wink inclusion? Let us know in the comments.