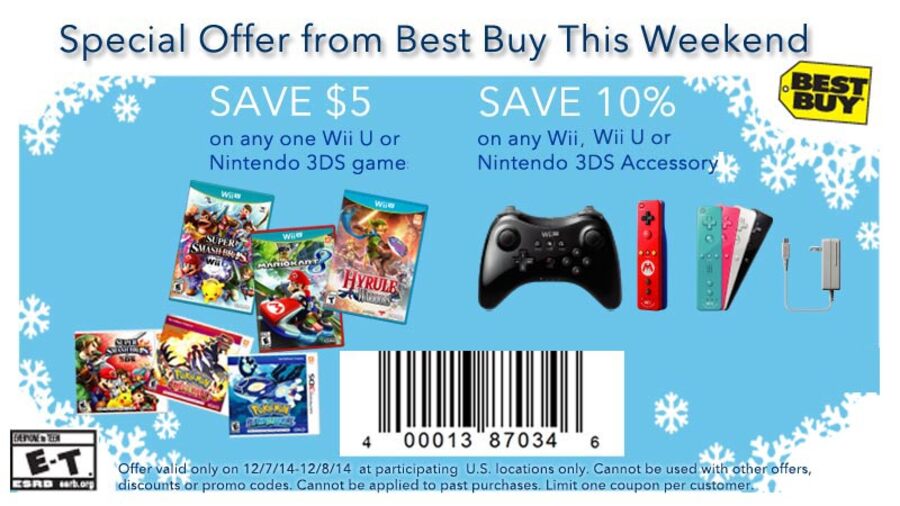 On 7th December over 100 Best Buy stores in the US are hosting Nintendo family game demos, with the headline acts being Super Smash Bros. for Wii U and Captain Toad: Treasure Tracker. It's a good chance for gaming families in the US to try out some games, and Nintendo has used Miiverse to promote a discount deal that'll also be running on the demo day and Monday 8th December.
As you can see in the post below, either printing out a provided coupon or showing the Miiverse post on a 3DS (there's free Wi-Fi in store) will provide some modest but welcome discounts on games or accessories.
That's a nice partnership, albeit not the juiciest set of offers. It seems that Target could be a strong choice for some bargains in the final full week of build-up to Christmas, however, with its leaflet for 14th-20th December including some attractive discounts. The best, easily, is a further discount on the Super Mario 3D World Wii U bundle. Details are below.
Are you heading to one of the Best Buy family events this weekend, and do any of the upcoming Target deals in the US tempt you? Let us know.
[source miiverse.nintendo.net, via cheapassgamer.com]