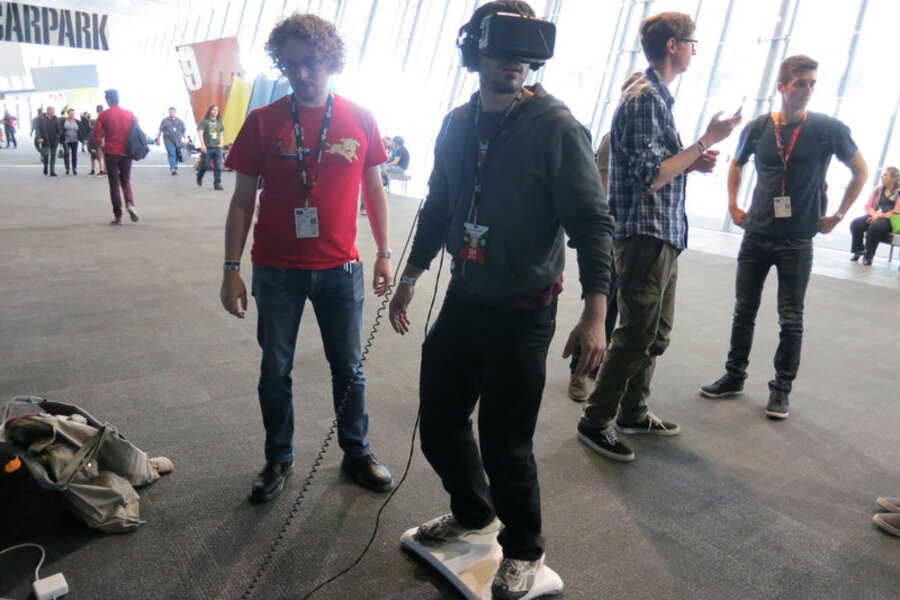 The Back to the Future series is packed with memorable moments, but one of the most iconic has to be the hoverboard sequence in the second movie. Inspired by the classic film, Australian developer Kieran Lord has created Hoverboards Inc, a title built in Unity that uses Oculus Rift and the Wii Fit Balance Board to simulate the feeling of using a skateboard without wheels.
Lord had plenty of good things to say about the Nintendo peripheral, and without it, his project may not have reached the stage it has now:
The Wii Fit board is actually a really awesome device, you can use it in VR to move around in a way similar to riding on a Segway. Because the board doesn't catch your body as you move it feels far more sensitive than a real skateboard. In fact from talking to people I'm getting the impression that the experience feels somewhere between surfing and skating.
Lord has demoed the game at PAX Australia and received a very positive reaction. Sadly it's unlikely to ever make it to the Wii U, but even so, it's cool to see Nintendo hardware being used in such an inventive fashion. It also means we now have not one but two Wii Balance Board projects which are aiming to make Marty McFly's futuristic pastime a reality, and that's got to be a good thing, right?
[source redbull.com]