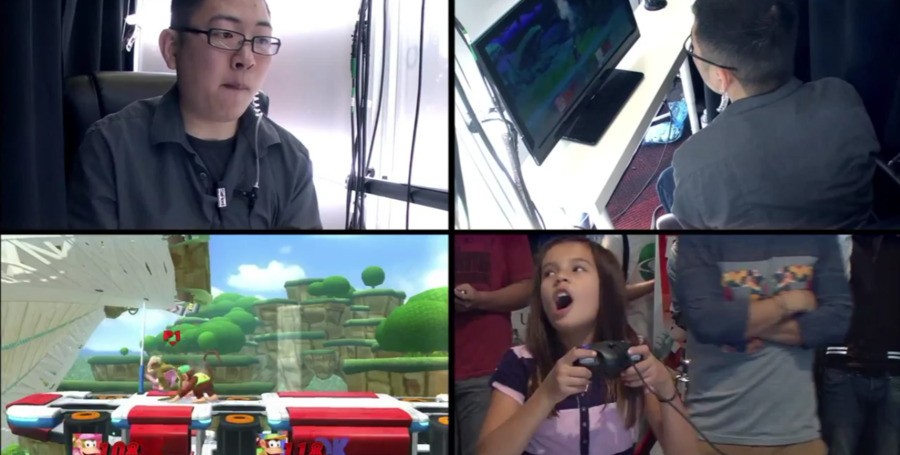 Earlier this month shaky-cam footage emerged of a 10-year-old gamer thrashing the competition at Super Smash Bros. for Wii U, duly being given the nickname 'Karissa the Destroyer'. It all took place at a supposedly random GameStop preview event for the game.
It did seem fishy, however, prompting us to suggest it could be a marketing stunt. For one thing a number of skilled players and some online celebrities associated with Smash Bros. and Nintendo just happened to be at the event to tweet about it, giving leverage to suspicions that it was a setup. We then updated that article with rumoured details on Reddit apparently showing a job listing for actors, identifying GameStop as the hirers seeking those with "some skill" in the game for a "hidden camera job". As a publicity stunt it certainly worked.
The retail giant has now, after a wait of around two weeks and to time in with the launch of the game, released a video showing how the stunt went down; it's naturally got the attention of Ninty fans on the web. It was remarkably simple, in the end, as pro gamer Liquid'KDJ was hidden behind a partition and controlling the game; Karissa, to her credit, successfully pretended it was her playing.
It's not that uncommon for marketing stunts like this to take place, but let us know what you think of it in the comments.