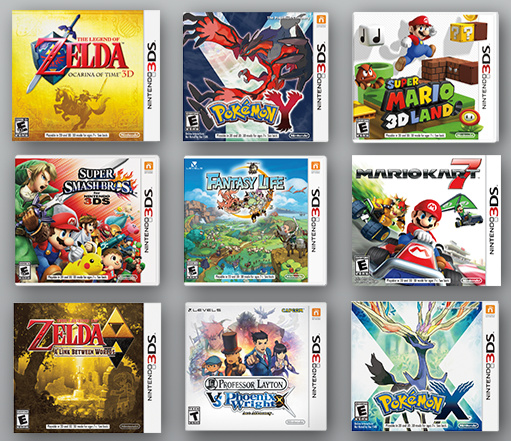 Last week we shared some Black Friday deals on 2DS and 3DS hardware, the first of what'll be many discounts and deals on offer when the year's biggest shopping day arrives on 28th November in North America — and elsewhere in the world, we suspect. That's still to come, though some retailers are already offering attractive discounts.
Running right now and for the rest of the week there are discount game deals at both Target and Best Buy. The Target deal is simple, as it offers buy 2 and get a 3rd free on a whole load of games across platforms; that linked page can be filtered to Wii U and 3DS should you choose. Best Buy's game deal is specific to 3DS titles, with a select range available at buy one get 50% off the second; the list includes a number of current big hitters. Best Buy is also offering the blue, black or red 3DS XL at $174.99, a discount of $25.
Those deals are online and in stores right now, but there's also a 3DS XL bundle due in the upcoming Black Friday festivities at Kohl's. The retailer will be offering the upcoming blue 3DS XL Mario Party: Island Tour bundle for an impressive $149.99; that's quite a reduction from the recommended price of $219.99, and undercuts the equivalent Meijer offer which prices the bundle at $179.99.
Will you be picking up any game discounts at Best Buy and Target this week, or are you tempted by that 3DS XL bundle for $149.99? Let us know.
[source blackfriday.com]