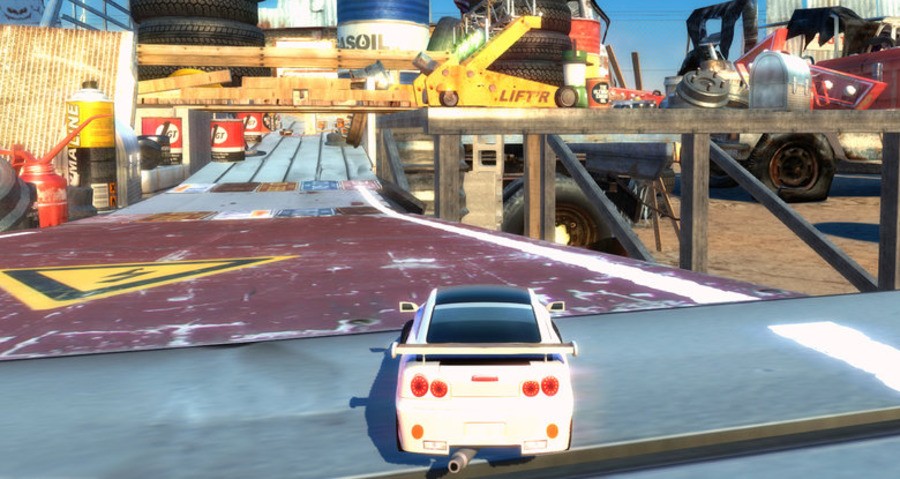 Former Psygnosis staffer and Wipeout developer Nick Burcombe plies his trade at Playrise Digital these days, and has overseen the release of the successful Table Top Racing on smartphones and tablets. He and his studio are now hard at work on the sequel — Table Top Racing: World Tour — and the big news this time around is that the game is hitting consoles first.
Speaking to Red Bull, Burcombe has explained that the PlayStation 4 will see the title initially, but there are plans to bring it other home systems — although there's nothing definitive at the moment. Burcombe admits that a Wii U launch is up in the air at present, with the presence of Mario Kart 8 on the console being something of an obstacle in his eyes:
PS4 will be launch, then it's a toss up really whether PC or Xbox One comes next. We don't know about Wii U at the moment, and we haven't had a conversation with Nintendo or approached them in anyway yet. They've got Mario Kart, so is it really in their interest to do this, I'm not entirely sure.
Do you think that's a fair comment? Surely there's room for other racers on the Wii U, despite Mario Kart's availability? Would you be keen to play Table Top Racing: World Tour on your console? Sound off in the comments to let us know, and in the meantime you can check out the trailer for the original game below.
[source redbull.com]