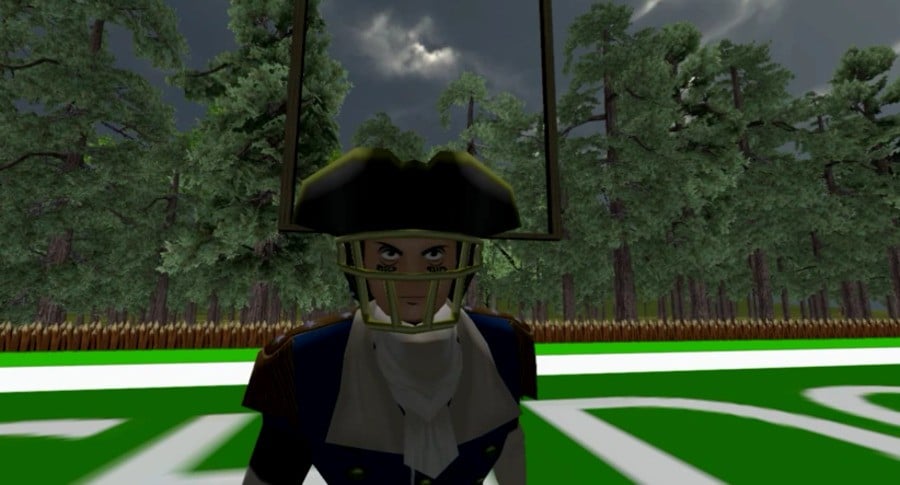 AE Games caused quite a stir when it announced Mad Men Football a while back. Showing off little more than concept artwork, the indie developer made some bold claims about the final product — despite not having any real industry experience — and predictably attracted quite a bit of criticism online.
This hasn't been taken to heart however, as AE Games has now released a video showing pre-alpha screenshots of the title, which has had something of a facelift. The graphics are now being touted as "N64-style", and we can finally see what the 3D engine looks like thanks to the included static screenshots.
AE Games has also delivered an explanation of how development is progressing:
On this day in history, October 19, 1781, General Cornwallis surrendered nearly 8,000 British soldiers under his command to American (and French) forces at Yorktown, Virginia, effectively ending the American Revolution, though not officially ending it.

Earlier this year, Mad Men Football (working title) was announced as being effectively in development for the Wii U, but not officially in development. Development started on Mad Men Football last year and development has continued since it was first announced, but there has been a BIG change to it during the development process after getting officially approved as a Wii U developer.
In early August, it was said of the game, "A fair warning would be, what the game was, is not what the game is becoming." And, a post shortly after that one said, "What the prototype was, is not what the game is becoming!"

The difference between effectively developing the game before being an approved Wii U developer, and then becoming an officially approved Wii U developer is what resulted in the big change and the decisions leading to the change.

What is the big change that has happened to Mad Men Football since first announcing it, and getting approved as a Wii U developer? Watch the pre-alpha promotional screens trailer below from the current work-in-progress, for the first in-game look at George Washington and the big change in development to the game from what the prototype was last year and earlier this year!
Watch the footage below and let us know what you think by posting a comment.