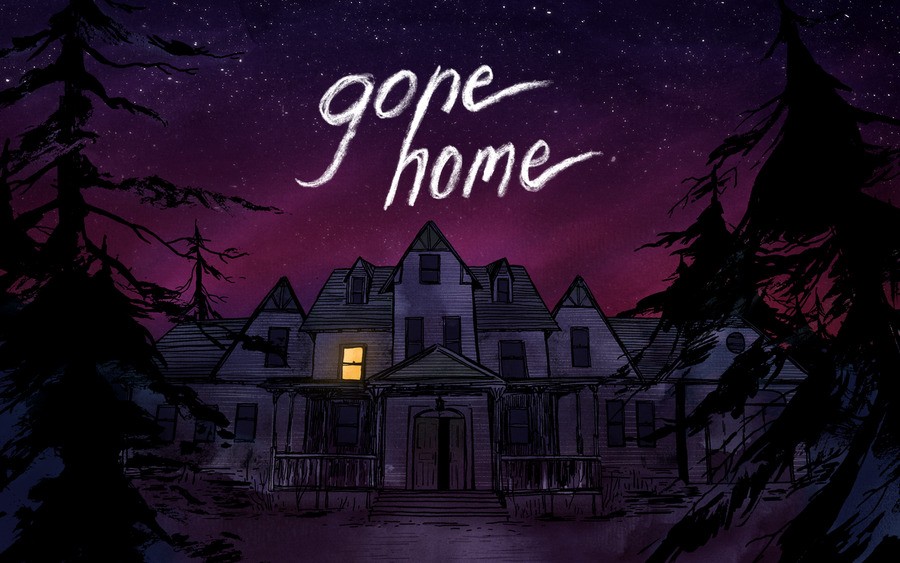 Last weekend a sizeable number of developers and industry professionals descended upon Seattle for Unite 2014, a major gathering focused on the widely used Unity development engine. Nintendo's Unity support on Wii U — in which developers on the system receive a free license for the engine — has been integral in attracting more games to the store, and unsurprisingly the company is often keen to promote the console's eShop to more developers utilising the engine.
As a result Nintendo of America's Damon Baker gave a presentation at Unite 2014 pitching the Wii U, its eShop and benefits to attendees. You can see the presentation at the end of this article but some key points are rather surprising.
Firstly, Baker revealed that Gone Home is coming to Wii U — hat tip to IGN for the spot at 6 minutes 50 in the video. This is an exploratory first-person PC game that was critically acclaimed when released just over a year ago in August 2013, widely praised for its narrative structure in particular; it earned multiple perfect scores and averages 86% — at the time of writing — on Metacritic. The title was confirmed for 'consoles' for a Fall 2014 release earlier in the year, but this seems to be the first solid indicator of a platform; this is no doubt a particularly positive arrival for Wii U.
Elsewhere in the presentation there are some details and statistics on publishing a Unity game on Wii U, which is — as always — interesting. Some intriguing figures, perhaps alarming in one case, are below.
90% of Wii U consoles are connected, which is a positive number.
70% of connected users have visited the eShop, which is decent but could be better.
The vast majority of those connected users are 18-35 year old men. 93% of these connected Wii U owners are male, just 7% female.
That slide is at the 11 minute mark in the video, though the statistic on Wii U user genders is a staggering figure in an era when the split of male / female gamers on the 3DS, in particular, has been cited as becoming increasingly even and balanced by Nintendo. It's worth noting these figures in the Unite 2014 presentation seem to be for North America, but the numbers are still rather striking.
Below are the Unity presentation and a Gone Home trailer, so let us know what you think of the various interesting details that have emerged.
Thanks to Ryan Millar and Benson Uii for the heads up.