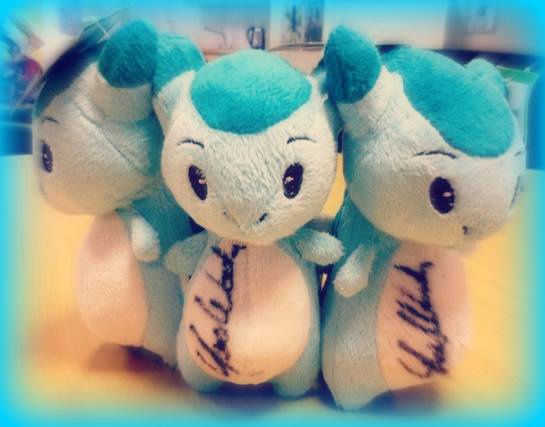 Rising Star Games wants to add some adorable to the blue in your Monday by giving away three of Hometown Story's Blue Ember plushies, signed by Yasuhiro Wada.
491149147299262464
To try getting your hands on one of Hometown Story's cutest characters accessorised with the father of Harvest Moon's very own handwriting, just leave a heart-melting comment on the contest's Facebook page. Contest open to EU residents only, multilingual fruit not included.
Have just the story to melt anyone' heart? Been stacking multilingual fruit for just such an occasion? Let us know in the comments!
[source twitter.com]