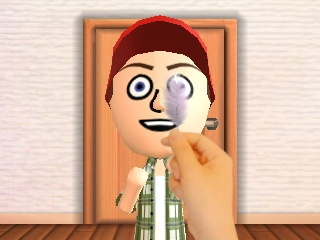 With a quiet release schedule and long spell of hot weather, the UK games market endured its second lowest week of unit sales in 2014, and the worst in revenue. Not a great time for retailers, then, and Nintendo has a mix of good and bad news to consider.
The positive news comes in the single-format chart, in which Tomodachi Life moves up two places to 3rd, ahead of Watch Dogs on PS4 and only behind the PS3 and Xbox 360 entries of Minecraft; The Mii-sim climbs in the all-format chart, too, up three to 11th.
Mario Kart 8 is still carrying the Wii U fight, though it falls to 16th in the all-format charts, dropping from 11th. That decline is also reflected in the single-format results, dropping down three to 6th place.
A small group of 3DS / DS titles continue to show their evergreen qualities. Sticking with single-format results, Pokémon Black is still going in 16th place after a recent surprise return, while White is lower down in 25th. Pokémon X & Y have moved up to 31st and 33rd respectively, while Animal Crossing: New Leaf saunters back in at 37th place.
A quiet week overall, with a remaining and notable absentee being the Wii Sports Club physical retail release, which has failed to reach the top 40 since its arrival earlier this month. Nintendo's titles, in general, are holding firm in this quiet retail spell in the UK.
[source chart-track.co.uk]