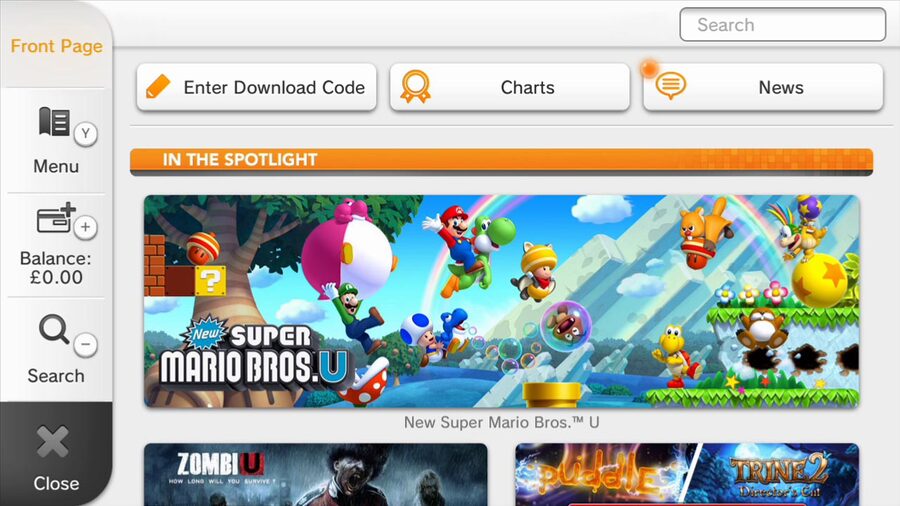 As you may be aware, Nintendo recently hosted The 74th Annual General Meeting of Shareholders, in which company management provides presentations to its shareholders and answers a number of questions — Satoru Iwata was unable to attend. The official transcript of that meeting has been published, which includes some interesting revelations and comments.
One topic raised was that of third-party development support, an ongoing concern for Nintendo, particularly with the Wii U. Susumu Tanaka, the Director and General Manager of Licensing Division, explained that concerns over Wii U hardware sales were naturally limiting support, but outlined the numbers of third-party developers working on both Wii U and 3DS around the world.
I would like to explain our approach toward the third-party software developers. As for the current numbers of software developers for our platforms, in the U.S. there are about 40 companies developing software for Nintendo 3DS, and about 20 companies for Wii U. The numbers of developers are almost the same in Europe. If we add companies that develop downloadable software to these numbers, in the U.S., there are about 130 companies for Nintendo 3DS and about 200 companies for Wii U. In Europe, there are about 160 companies for Nintendo 3DS and as for Wii U, about 115 companies. And in Japan, there are about 140 companies for Nintendo 3DS and about 35 companies for Wii U. I would say quite a few companies have interest in developing software for our platforms. Regarding Nintendo 3DS, since the end of last year, several titles developed by third-party software developers have sold more than one million units in Japan, and the number of titles is increasing. You may think there is a shortage of software titles overseas for there is no noticeable smash hit; however, the number of titles is greater than in Japan, even for packaged software.
With regard to Wii U, it is true that the number of titles is still limited and there is no huge hit from software developed by third-party publishers. For one reason, this is because the penetration of Wii U hardware has been slower than expected and this situation makes developers a bit wary of developing software for Wii U. We would like to continuously develop strong first-party software to drive hardware sales so that other developers feel confident to move into Wii U software development.
Those seem like strong numbers in the download markets, in particular, with the 3DS eShop more prominent in Europe and Japan, and the Wii U eShop leading the way in the US. Overall, however, the retail software and overall numbers are relatively modest compared to rivals such as the PS4; as a starting point, it's still good to see that hundreds of projects are on the way around the world.
Tanaka-san also suggested that Nintendo will continue to utilise the large 3DS userbase to draw from smart device applications, in order to further boost the system.
On the other hand, Nintendo 3DS has already shown significant penetration, with the Japanese market as the forerunner, and many companies are actively developing software for it. These days, applications originally for smart devices have been made for Nintendo 3DS and there are million-selling titles among them. App developers are more willing to develop software for Nintendo 3DS because of the situation, and we at Nintendo are also looking at the popular smart device applications with the prospect of expanding our line of Nintendo 3DS titles. I hope you keep looking forward to our upcoming titles.
Are you pleased by these numbers of developers for Wii U and 3DS around the world, or concerned? Let us know.
[source nintendo.co.jp]