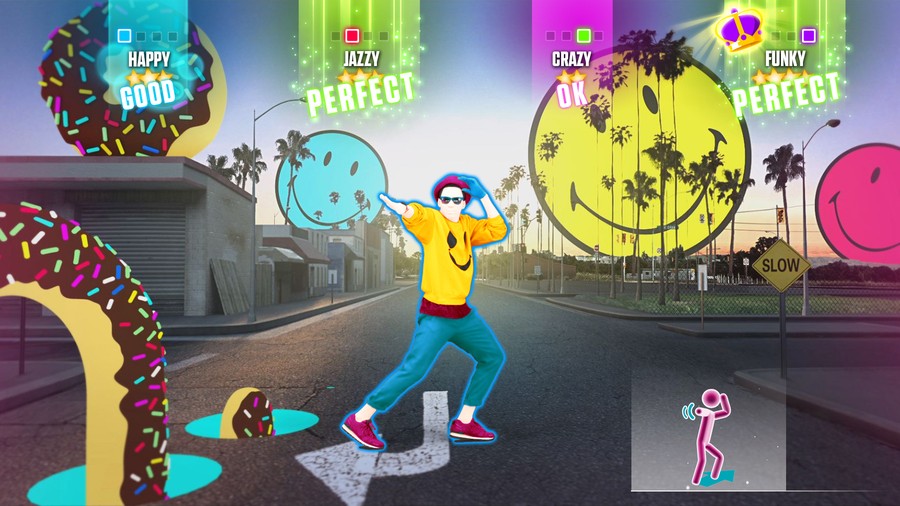 Nintendo has already confirmed that it'll have a presence at this years San Diego Comic-Con, running from 24th to 27th July. There'll be a Nintendo Gaming Lounge at the Marriott Marquis & Marina located at 333 W. Harbor Drive (adjacent to the San Diego Convention Center), and the big N has already announced a Super Smash Bros. for Nintendo 3DS tournament — that'll also be streamed online — on 25th July. Ubisoft has now confirmed its plans, including one of its titles being put on show in the Nintendo area.
Of course, there's only one title it could truly be for the Nintendo section, and that's Just Dance 2015. Although we couldn't help but roll our eyes during E3 and bemoan the decision to bring yet another entry to Wii, Ubisoft is at least going to show off the Wii U version at the event. Releasing the title on both Nintendo home consoles is good business sense for Ubisoft, though is frustrating in a period where Nintendo is striving to remind Wii owners that they should really think about upgrading to Wii U; it'll be interesting to see whether the current system's version can overhaul the last-gen equivalent for the first time this year.
Are you planning to head to the Nintendo Gaming Lounge at Comic-Con and, if so, will you be getting your groove on with this one?