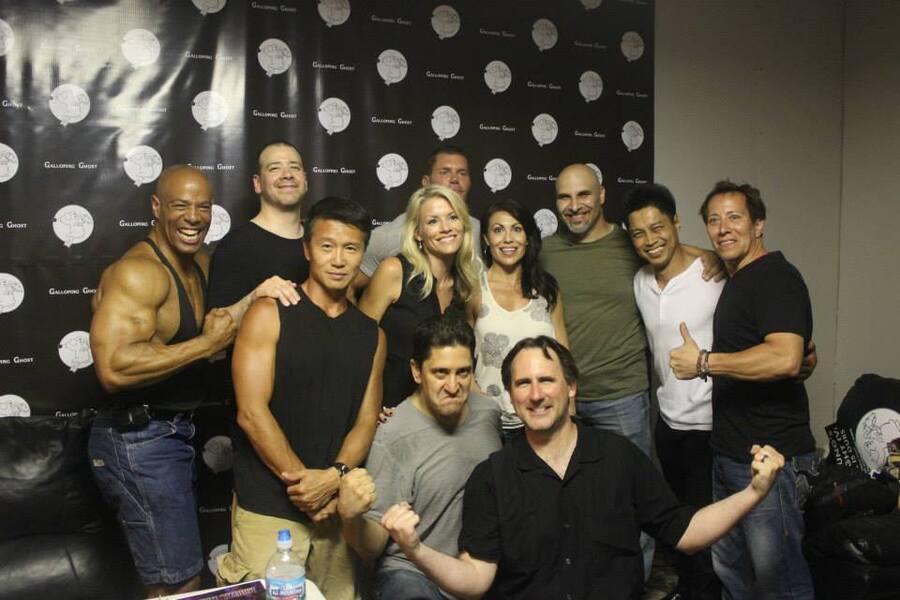 Mortal Kombat may have gained notorious headlines for its blood and gore, but it's important to remember that it made excellent use of digitised live actors — something which gave it a unique edge in the battle against Capcom's Street Fighter II.
Last weekend, some of those very same actors — including Lia Montelongo (Sindel), Richard Divizio (Kano, Baraka, Kabal and Quan Chi), Kerri Ann Hoskins Branson (Sonya Blade) and Anthony Marquez (Kung Lao) — gathered at the Galloping Ghost Arcade in Brookfield, Illinois for a reunion of sorts. The event was Shang Tsung's Fight Night IV, and boasted ten of the original cast from the first three Mortal Kombat outings, as well as some of the developers who created the games.
The event was packed with fans, who got a chance to have photos taken with the cast and get items autographed. As you can see from this vast selection of photos, good fun was had by all.
As a bonus, Daniel Pesina — the guy who played Johnny Cage, Sub Zero, Scorpion and Reptile — was videoed outside the event messing about with a rope dart. Enjoy!
[source kotaku.com, via retroids.com]