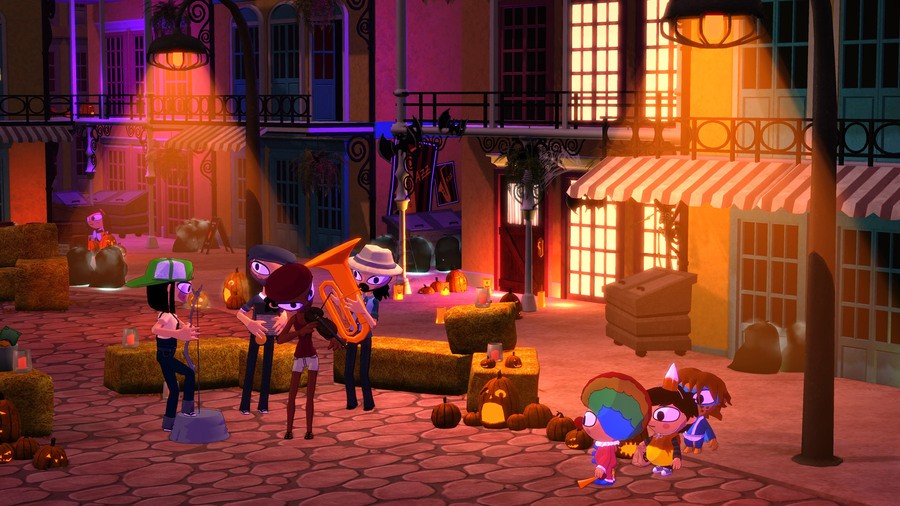 Double Fine Productions has confirmed that Costume Quest 2 will be coming to the Wii U eShop later this year. The sequel to one of 2010's most acclaimed downloadable titles, this new title will once again focus on turned-based battles and good, old-fashioned trick or treating.
Reynold and Wren make a return, with the malevolent Grubbins again providing them with a reason to don magical Halloween costumes in order to battle evil. A wider range of costumes will be available this time around, and there have been subtle changes to the way in which the battle system works. In short, Double Fine is promising a deeper and more rewarding experience this time around.
The original Costume Quest launched on PlayStation Network and Xbox Live Arcade back in 2010. According to Double Fine's Greg Rice, Costume Quest 2 is one of the company's most requested games:
It's probably our most requested sequel, besides Psychonauts. People have been asking for it forever. I think it's that every Halloween you're reminded about the game. We have a lot of people who are coming back to us saying they replay it every year.
Although it has never graced a Nintendo format before, are you nevertheless excited about playing this sequel on your Wii U? Perhaps you experienced the original on your 360 or PS3? Let us know what you think by posting a comment.
[source polygon.com]