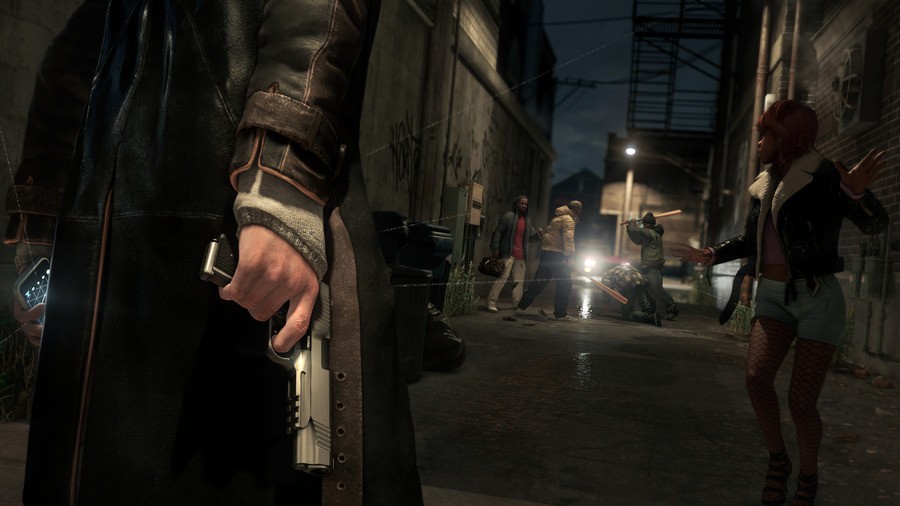 As we all know, Ubisoft's Watch_Dogs is shipping on May 27th — but not on the Wii U. Following the widespread delay of the game last year, the French publisher held back the Nintendo version in order to ensure that the other editions are as good as they can be — much to the chagrin of Wii U owners everywhere.
However, creative director Jonathan Morin has revealed to Red Bull that with the other versions now finished and ready for launch this month, Ubisoft's team are hard at work making sure the Wii U offering is "the best version it can be":
right now [the Wii U version is] currently being done, but I'm not directly involved. We wanted to finish all the platforms that we are currently shipping. We needed those guys to get [the shipping versions] finished, and the good news now is that they're all fully focused on the Wii U version, making sure it gets the attention it deserves to make it the best version it can be.
Ubisoft has previously stated that its Bucharest studio is handling the Wii U version, so presumably the company has now diverted talent from the other versions in order to get the Nintendo one ready for launch.
There's still no word on when the Wii U edition will actually arrive, but a 2014 launch is a "possibility". Will you be waiting for the Nintendo version or will you be picking it up for another system? Let us know with a comment.
[source redbull.com]