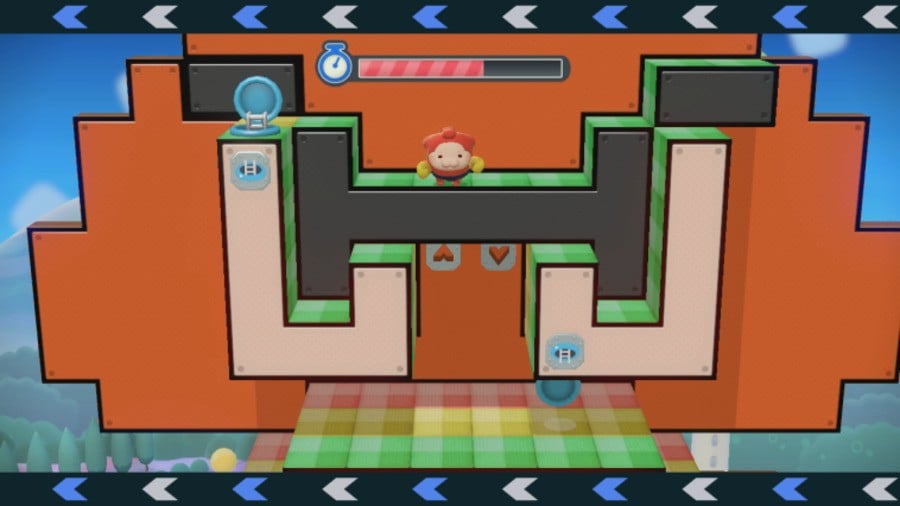 In recent hours we told you about a Pullblox / Fallblox sequel confirmed for Wii U in Japan, and now Nintendo of Europe has wasted no time confirming the title for its region, while also unveiling a host of enticing details — it'll arrive on 19th June, just like in Japan, for starters.
It will be called Pullblox World, as the translated Japanese name suggested, though it's possible that existing trends will be followed with a different name in North America. It'll feature over 250 puzzles, including some that are larger than anything seen in the previous 3DS entries, as well as improved HD visuals.
The stage creator and the ability to share with QR codes returns, with some exciting additions — you can upload QR codes to Miiverse via the World Pullblox Fair to easily share and access levels, but even better is that compatible puzzles can be shared between this Wii U entry and its 3DS predecessors. Though some level sizes and tools will be exempt, it'll be possible for 3DS players to take on puzzles created on the Wii U game and, likewise, Pullblox World players will be able to scan QR codes generated in the 3DS titles. Throw in extra free puzzles from the developers and this could be a game that never ends.
There's also a Nintendo Network ID promotion running ahead of the game's launch. Pullblox and Fallblox will both be reduced to £4.49 / €4.99 between 29th May and 12th June, while those who own either game on their Nintendo Network ID will be able to pick Pullblox World up for £6.29 / €6.99 from launch until 31st July. After that date, or for those that don't own either 3DS title, it'll cost £8.99 / €9.99.
So there you have it, plenty to consider as the popular puzzle series makes its way to Wii U. Let us know if this is on your radar and we'll keep you posted on North American release details as they're confirmed; the Japanese trailer is below.