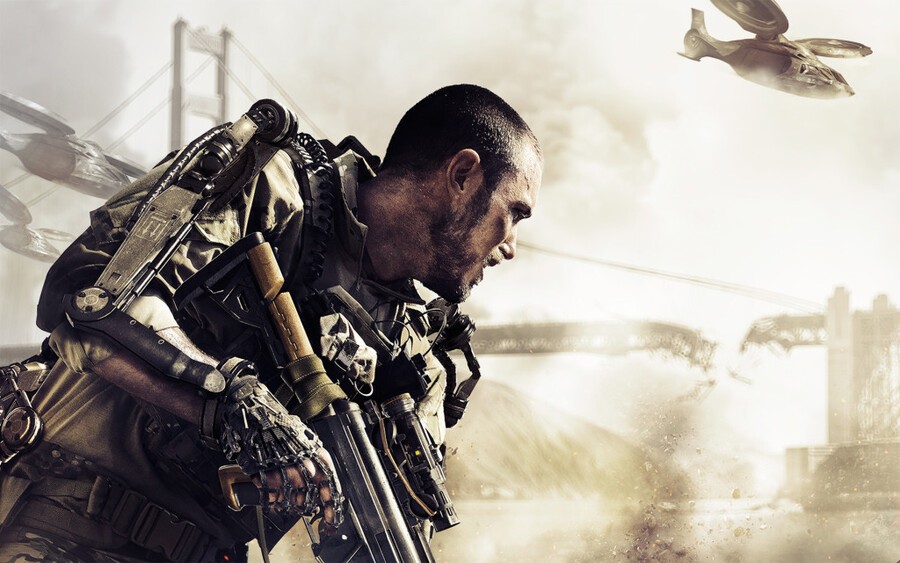 Neversoft, the developer behind the Tony Hawk's Pro Skater series, has merged with Call of Duty developer Infinity Ward to form a brand new "super studio".
A memo written by CEO of Activision Publishing Eric Hirshberg — and subsequently obtained by Giant Bomb — outlines the deal:
As you know, Neversoft and Infinity Ward teamed up for the development of Call of Duty: Ghosts, and through that process, it became clear that the two studios have very complementary skill sets. Between these two excellent studios, it seemed like a single 'super-studio' could emerge.
However, the new studio is not getting a new name, but instead will retain the Infinity Ward title — arguably the most famous of the two brands:
As already mentioned, we are merging these two very talented teams and obviously had to choose a name for the combined studio. Since the Infinity Ward brand is indelibly tied to the Call of Duty franchise, it is the sensible choice. While it will be strange to not see the Neversoft logo on future games, the important things--which are the Neversoft team's talent, creativity, professionalism and commitment to creative excellence--all remain unchanged as part of this new chapter.
The merger was confirmed by Infinity Ward on Twitter:
While retaining the Infinity Ward moniker, the new studio will encompass both teams and will be led by Activision's current executive VP of worldwide studios, Dave Stohl, a 19-year veteran of the publisher. Infinity Ward's current studio head, Steve Ackrich, will remain in a separate leadership role.
Neversoft head Joel Jewett and studio director Scott Pease, however, will be retiring from the games industry after being with the company since its inception 20 years ago.
This news comes in the wake of the announcement that esteemed Hollywood actor Kevin Spacey will be providing vocal duties to Call of Duty: Advanced Warfare and has allowed his likeness to be used as the head of a private military organisation.
While Call of Duty: Black Ops II and Call of Duty: Ghosts were both released on the Wii U, the jury is still out on whether or not the recently announced sequel will be appearing on the system.
Did you purchase the Wii U version of any of the Call of Duty games, and are you excited about playing Advanced Warfare? Or do you think the game will bypass Nintendo's struggling console? Let us know with a comment below.
[source giantbomb.com]