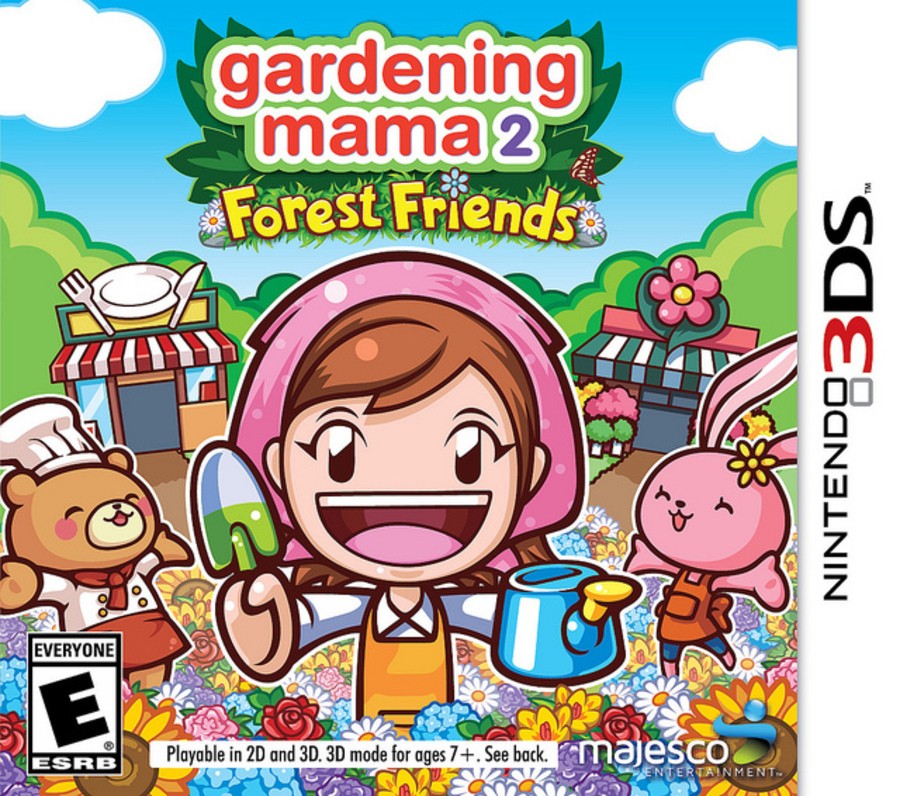 Cooking Mama refuses to be pigeonholed into the culinary arts. After a commercially successful green-thumbing spinoff adventure on DS in 2009, Mama is back for more in Gardening Mama 2: Forest Friends on 3DS, which is shipping to stores in North America today. Like a well-tended backyard, bask in the sunlight of Majesco's new trailer:
Majesco CEO Jesse Sutton is excited for fans to venture into the virtual outdoors.
Gardening Mama 2 offers everything fans love about the Mama series—progressive stylus-based activities, customization and creativity—plus a brand new mechanic as players help their animal friends grow their forest businesses. Positive themes of nurturing and friendship combined with Mama's charisma and encouragement equal an engaging new addition to the beloved franchise.
Players will get to grow over 50 different "sun-kissed" flowers, fruits, and vegetables that Mama's animal employees can sell in the bustling woodland shops. It's available today for $29.99, with a free demo on the way to the 3DS eShop "soon". Are you tempted by this one?