Although video game box art is slowly becoming a relic of the past thanks to the rise of digital distribution, there's nothing better than the reveal of a fresh new one for the latest game, on the latest Nintendo system. In recent times we've seen the admirable Mario Kart 8 for the Wii U and the delightfully nostalgic cover art for the 3DS title, Yoshi's New Island.
Now, Nintendo of Europe is going for a hole in one with the reveal of the box art for the upcoming 3DS title, Mario Golf: World Tour.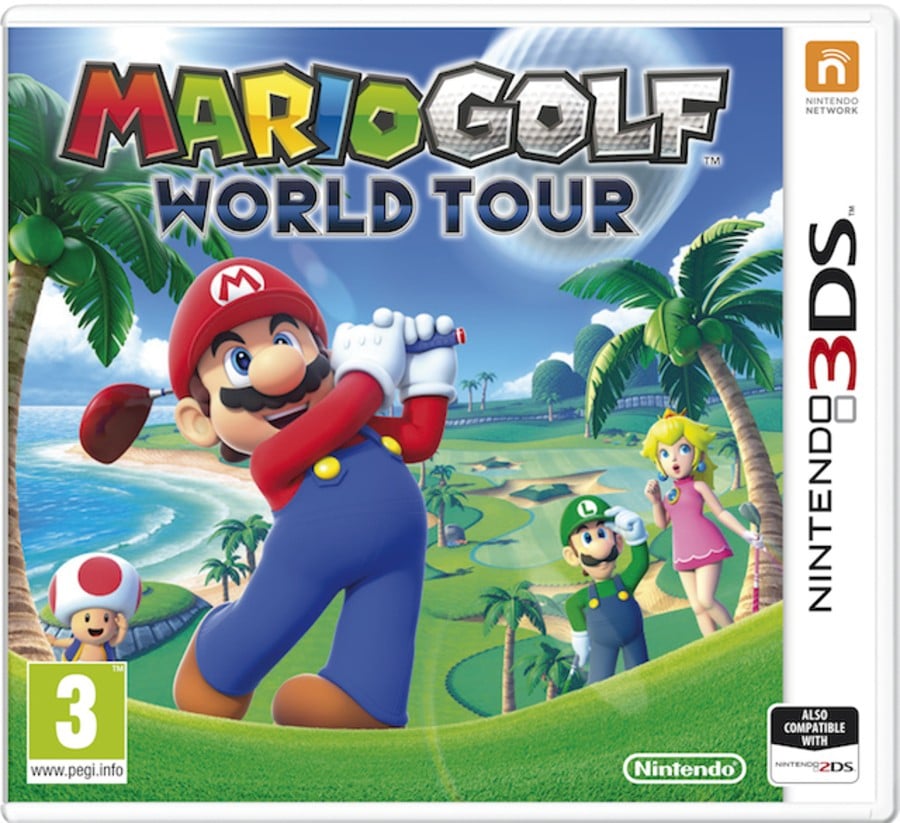 As can be seen, the cover art features the usual cast of Mario out and about on the green having a swing. In comparison to past entries in the Mario Golf series, this particular box art is definitely up there with the best in terms of its slick design quality. Not only does it capture the uniqueness of Mario Golf, but also the boldness of the game itself, with a nice big green in the background.
Mario Golf: World Tour is set for release in North America and Europe on the 2nd of May, and Australia on the 3rd. In the meantime, let us know in the comments if this box art is a hit or miss with you.
[source nintendo-insider.com]