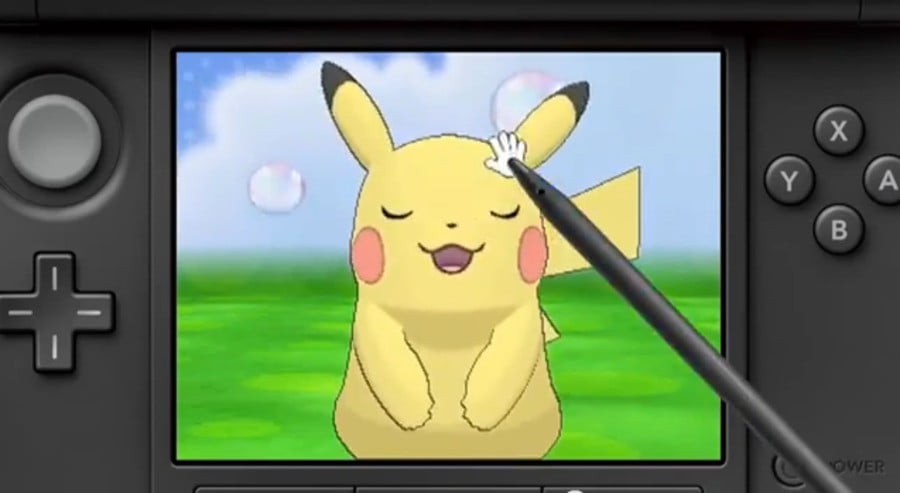 Late last week a promotion leaked by Toys "R" Us emerged, in which new 3DS owners would have a chance to grab a free download of Pokémon X or Pokémon Y. Nintendo of America has now officially confirmed details that reiterate the promotion as targeted at new owners, or alternatively those that simply haven't registered their portable system yet.
To be eligible for the free game you need to be in the North American region, first of all, and have a Club Nintendo account. You also need to hold off on registering the relevant products until 1st March — the promotion runs from that date to 31st March. You have to register a standard 3DS, 3DS XL or 2DS on Club Nintendo within that period, and then register one of the following six games using either the pin card included with the boxed copy or a download copy via an eShop account linked to the relevant Club Nintendo login.
If you register both the hardware and one of these games in that window you'll then have a chance to download either Pokémon X or Pokémon Y; you login to your Club Nintendo account and choose "Select Your Free Game" in your Club Nintendo To-Do list — you must claim your download code by 30th April and download the game by 31st May this year.
With the Toys "R" Us promo leaked last week, it looks like Nintendo of America will advertise this promotion towards potential new owners via retailers as well as online, though this could be a chance for existing 3DS owners that have unregistered hardware and games waiting to be claimed. The key point is that hardware and eligible games registered before 1st March will not be eligible.
Check out the official promotion page for more details. Will you take advantage of this, or do you perhaps know others that will?