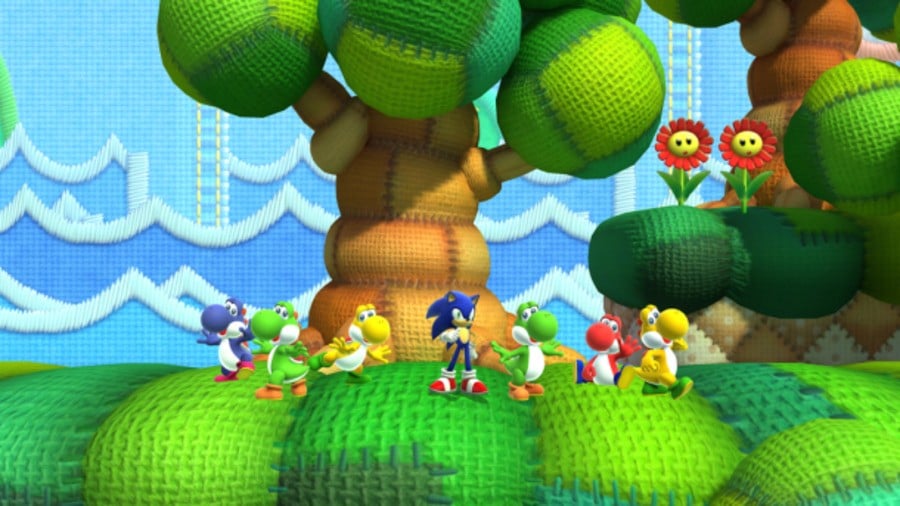 Sonic is set to embark on an adventure into the world of everyone's favourite green dinosaur Yoshi, as Yoshi's Island Zone becomes the first of two Nintendo-themed levels available for Sonic Lost World on the Wii U.
If this news isn't good enough, you'll be pleased to know that's available to download right now on the Wii U eShop. Better still, it's free.
Sonic must race against the clock to save the all the Yoshis by finding their eggs, whilst encountering enemies such as Piranha plants and Shy Guys, as well as those from his own world.
The second themed DLC level will arrive next year at an unknown date, and if Satoru Iwata's hints are to be believed, it will be based The Legend of Zelda series.