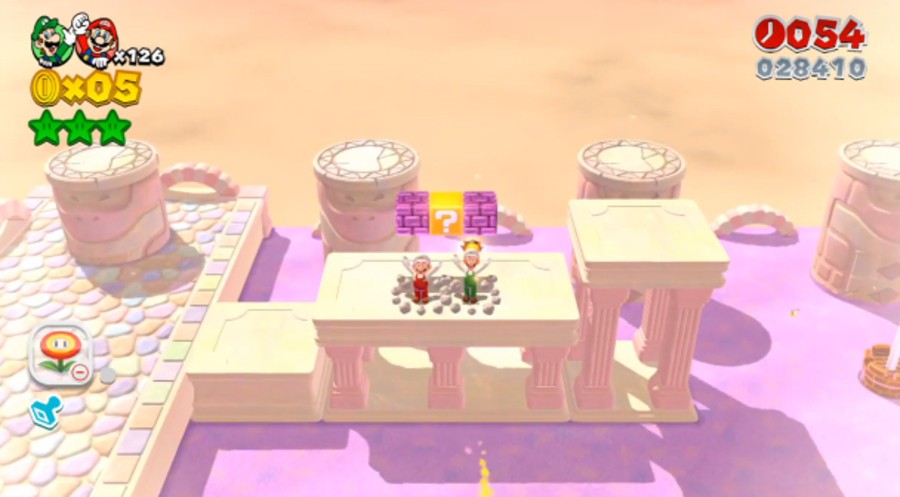 If you're pushed for time, don't worry — today's Super Mario 3D World level is short and sweet, but just as exciting as any of the other stages we've covered so far.
Pretty Plaza Panic gives you 100 seconds to make your way to the flagpole, but places plenty of distractions and challenges in your path.
Super Mario 3D World launched in North America last week, and comes to Europe tomorrow. Let us know what you think of the game, and this level in particular, by posting a comment below.