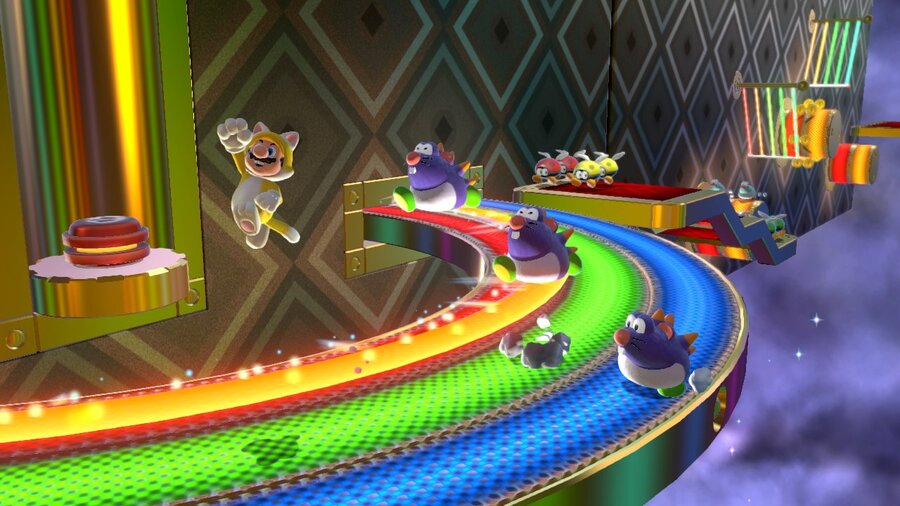 Super Mario 3D World is, based on many written perceptions of Nintendo fans online, a game that becomes increasingly exciting the more it's seen. The initial E3 trailer arguably struggled to prompt much buzz, but recent videos have taken the action up a notch and, in the process, ramped up the hype levels for the plumber's next adventure.
It's also full of secrets, some of which are still mysteries, while the odd one or two have been mischievously leaked online — yes, we've seen these 'reveals', we're simply observing the embargo. Whether planned all along or a quick reaction to details spilling onto the web, Nintendo used today's Nintendo Direct broadcasts to release a "10 new things" trailer that shows off some of the extra treats to be found in the title. These reveals even came with a knowing smile from Nintendo of Europe head honcho Satoru Shibata, who warned that some spoilers are included.
In truth, you'll find it very hard to avoid these details now that Nintendo has released the footage, so you might as well enjoy the show. Check it out below.