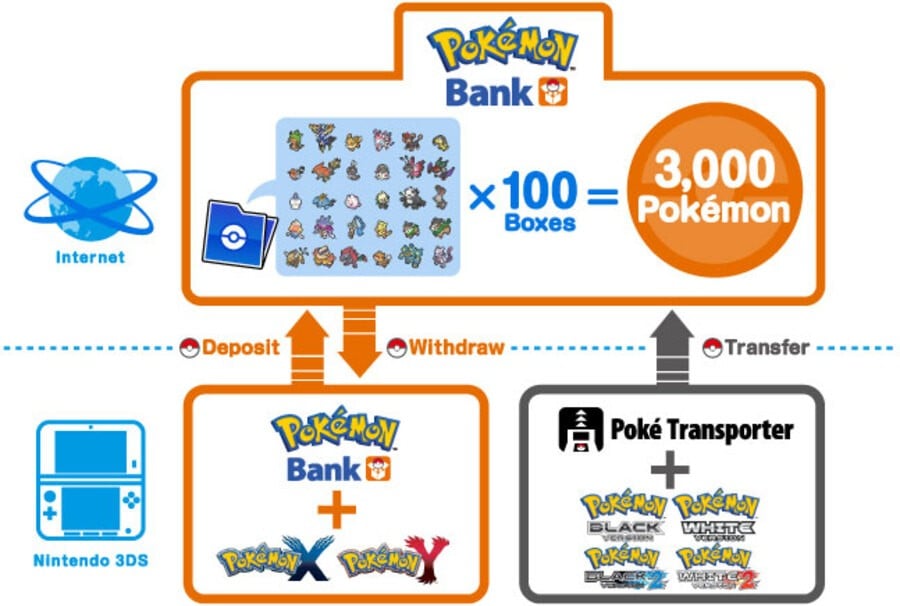 Earlier today we shared confirmation of Pokémon Bank pricing for Australia and New Zealand which, refreshingly, seems to be perfectly reasonable. Well known Pokémon site Serebii is now reporting confirmed prices for Europe, too — the rates given are £4.49 / €4.99 for a year's access, which predictably matches up with the North American price of $4.99USD.
As elsewhere in the world, downloading and accessing the Bank app before 31st January 2014 will entitle users to free access for 30 days. The yearly fee then kicks in, and the app will allow gamers to store up to 3,000 'mon from Pokémon X & Y, providing a valuable backup. Perhaps of more interest is that access to the Bank also brings companion app Poké Transporter, which allows you to bring in squad members from Pokémon Black & White and Pokémon Black & White 2; you can move these 'mon from the DS titles into the bank and then into X & Y. For a modest fee these could be useful tools in building up your team.
Are you happy with this pricing, and will you be paying out for access to Pokémon Bank and the Poké Transporter? Let us know in the comments below.
[source serebii.net]