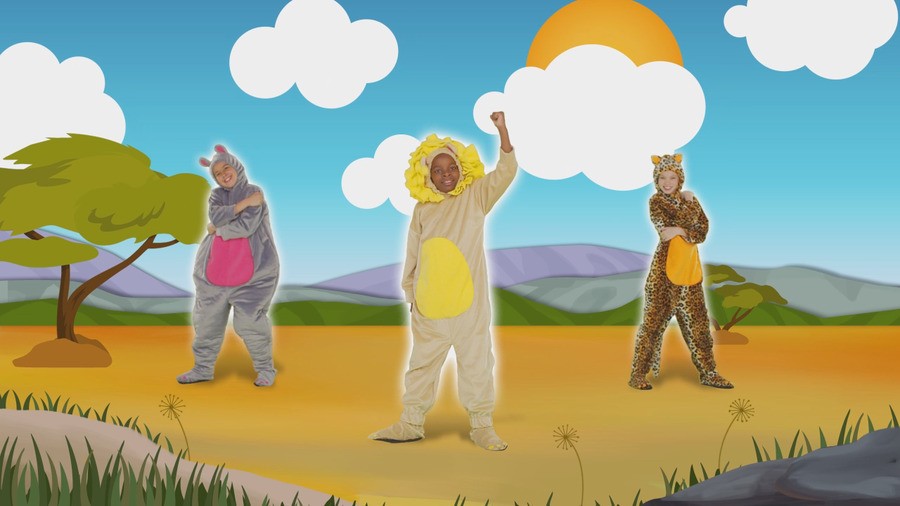 Just Dance 2014 was released earlier this month and its younger sibling Just Dance Kids 2014 has now joined the party as well.
It's available on both Wii U and Wii and as the title suggests this one is aimed mainly at children and therefore features appropriate songs and content. The tracklist boasts more than 30 songs from a variety of pop stars, TV shows and movies with such rousing hits as "One Thing" by One Direction, who have only one thing on their minds - your dance moves!
Of course, there are other unmistakable songs like "Hit the Lights" by Selena Gomez & The Scene, some sound advice from Demi Lovato with "Give Your Heart a Break" and less sound advice with "Put Your Hearts Up" By Ariana Grande.
As with Just Dance 2014, the Wii U edition comes with some exclusives to keep the pulses racing. There's Dance Director Mode, which is similar to the puppetmaster feature in that it allows one player to act as the leader by using the GamePad to surprise players with dance move suggestions in the middle of songs. The all powerful Dance Director can award points to those who display their unique moves and the winner is the participant with the most points, though it's all about the taking part.
There's also Parents Corner, which puts the children's parents in control. It includes a non-stop shuffle, fitness tracker and custom playlists and even lets parents see how many calories their child is burning while dancing. Of course, thanks to the trusty TV button on the GamePad, parents can turn the volume down to zero when Selena Gomez enters the scene. We jest.
A selection of the tracklist is below for those eager to know what they'll be grooving too. Just Dance Kids 2014 is available now in North America and will be walking onto the dance floor on 24th October in Europe.
"Hit The Lights" by Selena Gomez & The Scene
"Give Your Heart A Break" by Demi Lovato
"We Go Well Together" by Goldheart
"One Thing" by One Direction
"Put Your Hearts Up" by Ariana Grande
"Make It Shine (Victorious Theme)" by Victorious Cast featuring Victoria Justice
"Ready Or Not" by Bridgit Mendler
"Get Ready To Wiggle" by The Wiggles
"The Freeze Game" by Yo Gabba Gabba!
"7 8 9"
"Day-O (The Banana Boat Song)"
"Do You Love Me (Now That I Can Dance)"
"Fireflies"
"Footloose"
"Get Down On It"
"Hit Me With Your Best Shot"
"I Like To Move It"
"Magic Carpet Ride"
"Problem (Monster Remix)"
"Shout"
"Fraggle Rock (Opening and Closing Theme)"
"The Hustle"
"The Tiki Tiki Tiki Room"
"Walking On Sunshine"
Will you be grooving to these funky beats? Let us know in the comment section below.