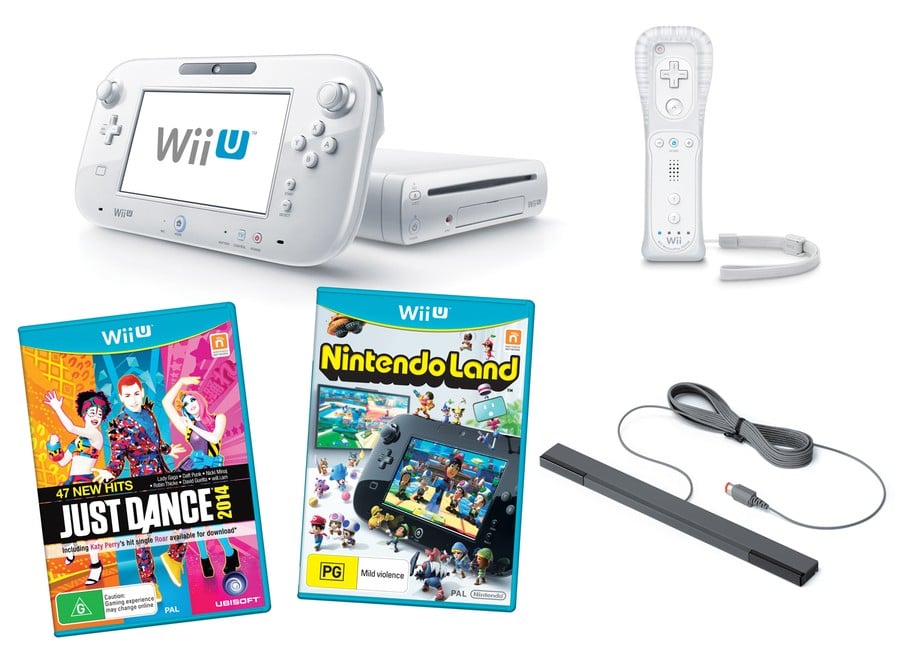 Australia and New Zealand may have missed out on the limited edition Zelda-themed Wii U bundle, but that doesn't mean all hope is lost. Nintendo Australia has today announced it will bulk up its Wii U offerings with two new value packs - just in time for the holiday period.
Consumers who purchase a Wii U Basic Pack priced at $AU349.95 from 14th November onwards will also receive a Just Dance 2014 Additional Set at no extra cost.
This bundle includes:
Wii U Basic Pack
Just Dance 2014 Wii U game disc
Nintendo Land game disc
Wii Remote Plus (White)
Sensor Bar
Following this will be the release of the Skylanders SWAP Force Wii U Basic Pack on on 21st November for the price of AU$349.95.
This pack includes:
Wii U Basic Pack
Nintendo Land game disc
Skylanders SWAP Force starter pack that includes:
Skylanders SWAP Force Wii U game disc
Portal of Power®
Three Skylanders figures, including Ninja Stealth Elf and two SWAP Force characters: EXCLUSIVE Colour Shift Wash Buckler and Blast Zone
Collector poster, trading cards and sticker sheets
Adding to this is the release of the Mario & Luigi Premium Pack on 7th November, with pricing yet to be announced. All three will also arrive just in time for Super Mario 3D World, launching 30th November.
Let us know what you think about these bundles, and if they have the ability to turn Wii U sales around in Australia and New Zealand.