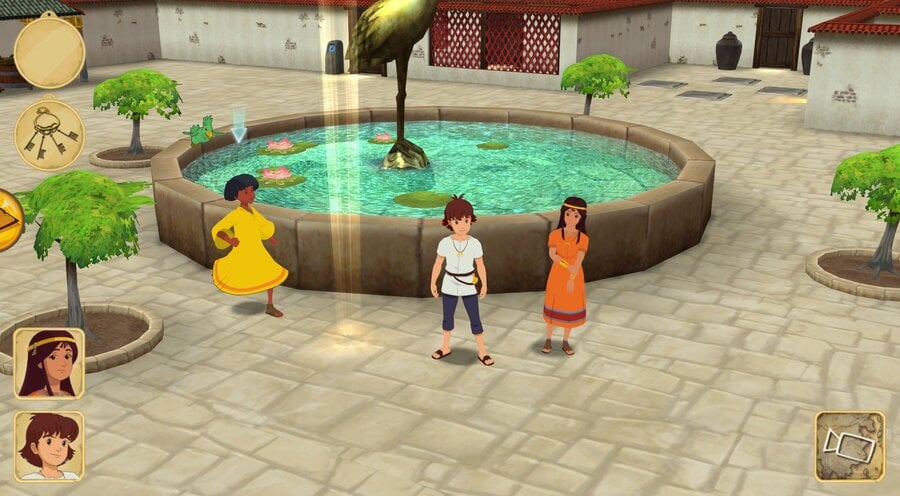 Ynnis Interactive has been running a Kickstarter campaign in order to bring Mysterious Cities of Gold: Secret Paths, the puzzle adventure game based on the Japanese-French animated series of the same name, to other nations in English.
It has now reached its goal and international Wii U and 3DS players will be able to take control of Esteban, Zia and Tao in their quest for the Cities of Gold.
We caught up with Fleur Marty, the executive producer of the upcoming release, and she was very pleased about the game's success and thanked everyone who helped make the dream a reality:
We are so grateful to all the backers! We are overwhelmed by the support our project has received. To be honest this whole adventure is going way beyond our expectations!
She confirmed the project will now have stretch goals and should the campaign bring in $40,000 there will be five more languages as subtitles - Italian, German, Portuguese, Brazilian Portuguese and Swedish. There will also be a Polish set of subtitles added as a professional translator volunteered themselves for the job.
There are more high level pledge rewards too as both $6,000 awards were claimed by the campaign's second day. Fleur's favourite new reward is the $7,000 tier where the backer will be able to design their own level in the game, which will be released as downloadable content in the future.
You can check out our interview with Fleur to find out what to expect from Mysterious Cities of Gold: Secret Paths. Ynnis Interactive is hoping to release the game in other nations at the same time as France.
Will you be downloading this one when it arrives? Check out our exclusive footage below and let us know your thoughts on it in the comment section.
[source kickstarter.com]