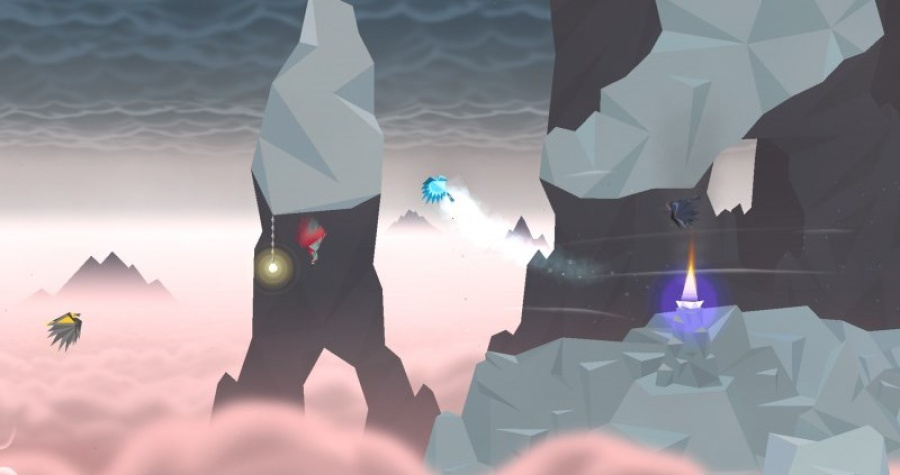 Chasing Aurora was a launch day release on the Wii U eShop, but failed to reach the heights of games such as Trine 2: Director's Cut and Nano Assault Neo. The studio's Martin Pichlmair told us after launch last year that it was having "a hard time marketing what Chasing Aurora truly is", and that a potential issue had been releasing a multiplayer focused title at a relatively high price.
Pichlmair also spoke about the development "crunch" that the studio had undergone, and that topic was revisited in a Broken Rules talk at GDC 2013, with the company's Felix Bohatsch stating that rather than serving as the beginnings of what would become PC title Secrets of Raetikon, Chasing Aurora was actually based on a multiplayer prototype as part of the new title's early development. It was then adopted when Nintendo approached the company about releasing a title on the Wii U eShop, and was produced in just five months; Bohatsch admitted that more time should have been taken, though improvements were eventually made in an update.
We rushed Chasing Aurora for release. It would have been a better game with one or two extra months of development.
The talk apparently explained that despite being a launch day release, and receiving plenty of coverage from the media, it struggled from day one; it was explained that in hindsight a later release — to fill the gap between major retail games — may have worked better. While regrets at the multiplayer focus have been shared previously, Bohatsch reportedly stated that the team regrets releasing exclusively on the Wii U eShop and using the GamePad to such a degree that porting to other platforms became impossible; various modes relied on asynchronous multiplayer and an alternative view on the controller.
In the rush of positivity at launch and notably in recent times with the Wii U eShop, there are nevertheless some casualties. Whether it was the release time, concept, low profile, price or mixture of all factors that held Chasing Aurora back, it's prompted Broken Rules to move onto other platforms, with no current plans to bring Secrets of Raetikon to the Wii U.
[via gamasutra.com]