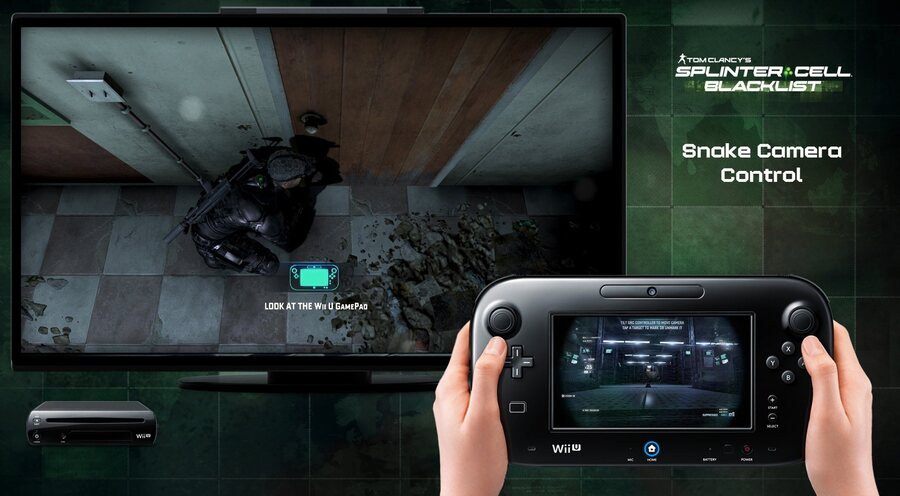 As the busy season of game releases — on Wii U and all platforms — gets ever closer, publishers will give us more and more teasers and footage to tempt us into picking their games abover others. Ubisoft is no different, and as a publisher bringing a number of triple-A titles to the Wii U, it's got some games to hype to Nintendo gamers as well as the Microsoft and Sony crowds.
The company has released two recent videos for a couple of those releases — Splinter Cell Blacklist (which arrives in August) and Assassin's Creed IV Black Flag (29th October in NA and 1st November EU). For the first we have a trailer showing three styles of approach to stages, with Sam Fisher also utilising some gadgets that we already know will make use of the GamePad's extra screen and motion control. In the case of Assassin's Creed IV we have 13 minutes of commentary and gameplay showing Edward Kenway jumping from an assassination contract, to a sea battle, and then to a quest for hidden treasure.
The Splinter Cell footage is likely to be similar to what we'll see on the Wii U, while the Assassin's Creed IV video looks to be from the PS4 version of the game. Are you interested in either of these for Wii U?