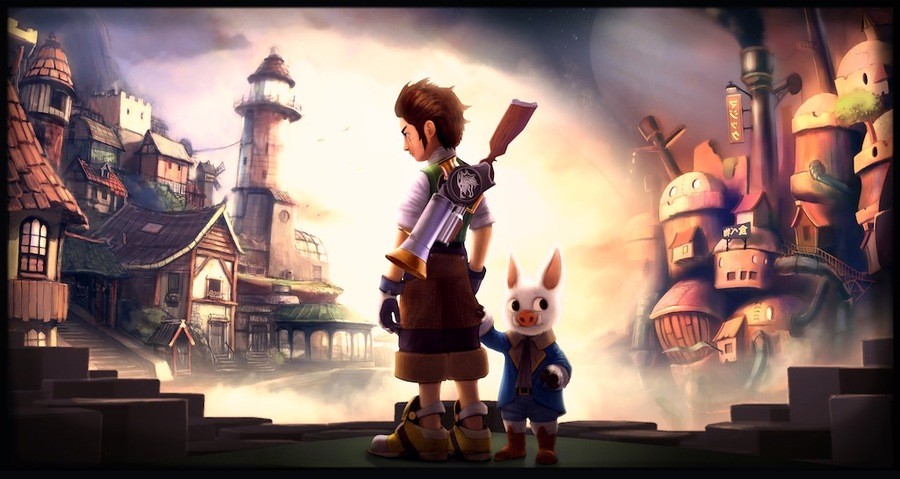 Nordic developer SnowCastle Games is bringing its epic RPG Festival of Magic to the Wii U eShop, adding yet another promising title to the console's expanding roster of independent releases. We spoke to studio founder Bendik Stang about the development of the game, its influences and the benefits of working with the Unity engine.
Nintendo Life: Could you tell us a little about your studio? When were you formed, and what previous experience do you have?
Bendik Stang: The studio was founded in 2009. Back then we were only four developers and we spent the first year doing small games for others while building our skills and adding new team members. By 2011 we were getting pretty comfortable with Unity3D and did our first self-published title, Hogworld. It was a children's tale; basically a story for kids told the adventure game way. Between Hogworld and Festival of Magic, we have done some work for Massive Black Inc.
NL: I know it's early days, but what has it been like to work with Nintendo so far?
BS: I met with Dan Adelman and Tim Symons at GDC and they were very forthcoming and helpful. The process so far has been easy, and from what I saw and tried at GDC, building for Wii U with Unity3D seems as easy as anything.
NL: Would you describe yourself as a Nintendo fan? What systems and games did you grow up playing?
BS: My first system was actually the Nintendo 8-bit! I still miss that thing, so yes, I suppose I'm a fan. I don't discriminate when it comes to console systems though. I have the Wii U, PS3 and Xbox 360 at home and I use all of them regularly — I guess it's part of the job.
NL: What are the benefits of creating the game in Unity?
BS: Unity gives us great freedom in building the game for a wide range of platforms. It's the engine we've been using since we gathered our current team so we are comfortable working in it. The powerful off-the-shelf tools it offers combined with the in-house tools we're building for it makes it the ideal choice for a studio our size. The Wii U devkit gives us the opportunity to "press play" in the engine and test it directly on the Wii U without making a build every time, so that's a huge benefit as well.
NL: What games have inspired Festival of Magic?
BS: The whole team loves story-driven games, so the list ranges from Beyond Good and Evil through Monkey Island, Harvest Moon to Final Fantasy 7 and Final Fantasy 9. Recently we have also gone through Ni No Kuni, Hay Day and Clash of Clans to test out some of their mechanics that we thought looked interesting.
I guess between all the team members we play most of the RPGs, Strategy Games and Adventure games being released. Whenever we find some game we like or game play mechanic that works really well, we all play-test it and discuss it. Playing games is very important for a game developer, in my opinion.
NL: You've described Festival of Magic as a Nordic take on an Eastern genre - could you elaborate for us?
BS: We know it's kind of a cheesy statement, but in reality there's very few games like this being made by Western developers — especially Northern European developers. We also want to make it clear that we're not trying copy or emulate a Japanese adventure RPGs - we want to make something original.
NL: You've mentioned the ability to grow ammunition in the game - could you explain how this mechanic will work?
BS: The player will get access to an island home base early on in the game where you can grow and harvest different kinds of magical plants. The plants can produce consumables like spuds and pearls which can be used as ammunition, potions or spells during combat. You will also be able to obtain consumables as loot, but you need your farm for "mass production" and possible upgrades.
You will also be able to use consumables to feed pet monsters that you capture during quests or you can sell them to afford other things you might need.
Captured monsters can be used in asynchronous Player verses Player to fight other players' party. We think this will be a really fun way to utilize Festival of Magic's combat system and monsters, as well as getting user generated tournaments for the arena.
NL: What kind of combat system will Festival of Magic employ? Is it totally turn-based?
BS: It is completely turn-based. We feel that combining real-time and turn-based combat can easily become disjointed. We're trying to craft a combat experience that is strategy-based rather than stressing the player out with lots of running and gunning and at the same time, trying to think of what spuds and warrior/protector pairs are efficient against a particular enemy. We miss the more thoughtful approach to turn based combat and we're hoping that some of you out there feel the same way.
NL: When can we expect to see the Wii U version of the game?
BS: It's a bit early to talk about specific dates at this point.
NL: How long has the game been in development so far?
BS: We have worked at this for about a year now.
NL: Roughly how many hours of gameplay will the final game offer?
BS: The farming, monster training and asynchronous PvP (Player team vs Offline Player Pet Monster Team) will be almost limitless and serve as our platform from where we hope to be able to release episodes 3 to 4 times a year. Each episode might be 5 to 10 hours, but this is just the plan right now. We would rather make 5 really high quality hours than 10 much less so. We would love to produce hours upon hours of episodes, but first we must make sure people like it and actually will pay us to make more. That is the reality of being an Indie. We simply can't afford to make huge amounts of content without making money.
NL: Will you be looking to make use of the Wii U's unique hardware in Festival of Magic, such as the GamePad controller?
BS: Yes. We will definitely take the gamepad's unique control possibilities into consideration. We have already been thinking about utilizing a secondary screen for some gameplay mechanics, and the Wii U gives us that functionality right out of the box.
NL: Do you have plans for any future projects which could come to the Wii U?
BS: We wish to focus 100% on Festival of Magic for now with episodes 1 through 4 — and hopefully take the franchise further in the years to come. If Festival of Magic proves successful on the eShop we will definitely continue developing for the console!
Thanks to Bendik for talking to us and Emily Rogers for her assistance in arranging this interview.