Following on from this morning's Japanese presentation and running alongside the North American event, Europe's Nintendo Direct is taking place at 5PM UK time.
On the agenda are Wii U and 3DS titles for the remainder of 2012 and early 2013.
As always, we'll be providing comments as the event unfolds, and you can watch it live on this very page.
Live Text - Updates will load here automatically, no need to refresh the page.
17:50
That's it. We'll write some of this up, but there wasn't a HUGE announcement, really.
17:44
Fire Emblem: Awakening arrives in Europe during April 2013, no solid date.
17:44
SpotPass will distribute maps and characters, which is nice.
17:43
Fire Emblem: Awakening, at last!
17:43
Wario 3 is added to tomorrow's update on 3DS eShop, Virtual Console goodness.
17:42
Hydroventure: Fluidity Cycle arrives in Europe next week, 13th December.
17:42
That weird queuing game, Tokyo Crash Mobs, hits 3DS eShop on 17th January.
17:41
Small puzzles evolve into larger ones in Picross, looks interesting.
17:41
Picross E2 on the way to 3DS eShop in January.
17:40
Harmoknight is looking sweet, though doesn't arrive in Europe until March 2013.
17:39
Castlevania: Lords of Shadow - Mirror of Fate still slated for March 2013.
17:38
Dr Kawashima's Devilish Brain Training Arrives on 3DS in Europe on 8th March.
17:36
Now we're seeing the new "devilish" brain training, release date incoming?
17:35
Two New Super Mario Bros. 2 Coin Rush Packs Available Now.
17:35
Luigi's Mansion spooking onto 3DS in Europe in March 2013.
17:31
New Super Mario Bros. 2 Gold Classics Pack is free for a time, but we already knew that...
17:29
Animal Crossing: New Leaf time! Oh, release falls to Q2 2013.
17:28
Ant - The StreetView stuff looks pretty cool, impressed.
17:27
As confirmed in Japan, Google Maps on the way elsewhere.
17:26
Wii U Panorama View Arrives in European eShop in Spring 2013, free previews coming.
17:25
Still March 2013 for Monster Hunter Ultimate on Wii U and 3DS.
17:24
It's Monster Hunter, with lots of HD monsters, 3D video coming to 3DS eShop.
17:23
Pikmin has fallen out of the fall window, which is a pity.
17:22
Still a vague Q2 2013 release date for Pikmin 3, looks rather nice though.
17:20
It's Pikmin 3, so everyone can calm down now.
17:19
Zen Pinball is out this month, by the way. HYPE HYPE!
17:18
Zen Pinball 2 is Coming to European Wii U eShop, lots of tables to buy.
17:17
SiNG Party hits Europe on 18th January, and Satoru Shibata likes to sing, clearly.
17:16
Satoru Shibata was singing Call me Maybe in SiNG Party. Pop stardom doesn't await, but credit for being game!
17:15
Scribblenauts Unlimited arrives in Europe on 8th February.
17:14
Scribblenauts Unlimited now on show with a Zelda theme. Release date please.
17:10
Various launch games on show. All very five days ago.
17:08
It's a video run-down of some current games, so we can all relax a little.
17:06
"More SEGA than is legally allowed", which is a lot of SEGA.
17:05
Sonic Racing time, it's a special video to enjoy. So... enjoy!
17:04
Early 2013 for LEGO City Undercover, published by Nintendo in Europe.
17:03
Apparently, it's "hilarious"! Looks really nice.
17:03
Lots of costumes and skills, familiar to LEGO game veterans.
17:02
First up is Lego City Undercover, and we see a GamePad scanning function.
16:59
The EU broadcast will apparently be an 18. Sorry kids!
16:56
We're curious to see what the 3DS and Wii U mystery system updates did, apart from rather dull "performance improvements". Nintendo Network ID integration, perhaps?
16:55
5 minutes, we're looking for some drums to roll.
16:45
15 minutes until we all play "spot the Shibata Goomba"
16:32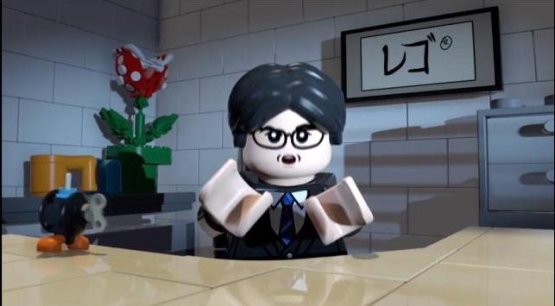 Will we be lucky enough to see a LEGO Reggie?
16:20
40 minutes before the European Nintendo Direct starts; it's wild prediction time.