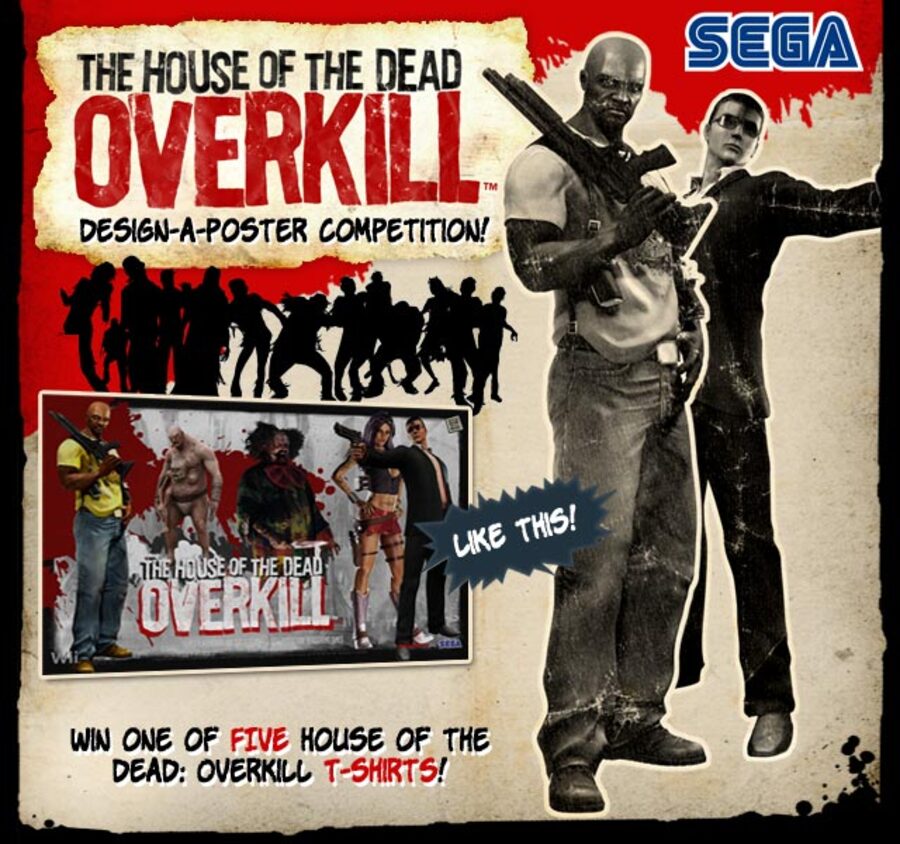 Better late than never! To celebrate the fantastic return of House of the Dead we've teamed up with SEGA to give away five of the fabulous "They came for brains, you'll give them bullets" House of the Dead Overkill T-Shirts. All you have to do is goto the Overkill Poster Creator and design a poster for Overkill using your favourite artwork and characters, save it to your computer then submit your entry on this page, simple! We'll then choose our five favourite designs and announce the winners on March 20th.
Okay so we're a bit late of the mark here, sorry about that but the competition is ready and rolling, design your poster and submit it today, you've got just under two weeks to complete your designs (yes you can enter more than once this time) and we'll pick our favourite five - make them as funny, rude, crude as you like, in true OVERKILL style!
If you didn't know House of the Dead: OVERKILL was released on Feb 13th and is available worldwide!
[source Competition: House of the Dead: Overkill T-Shirt Give Away!]