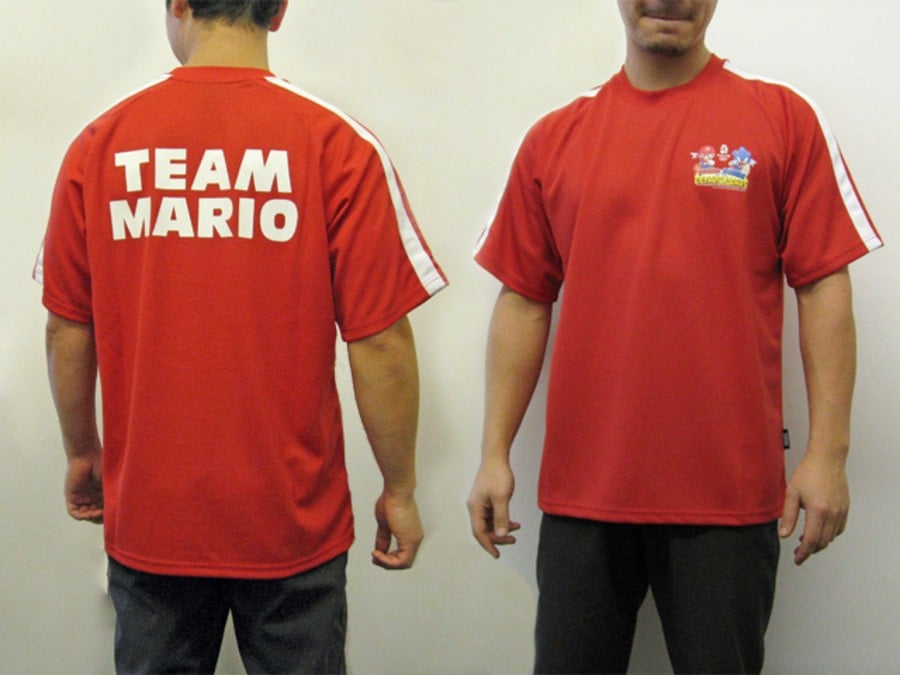 In Mario & Sonic at the Olympic Games, players will compete in events that take place in environments based on the official venues of the Beijing 2008 Olympic Games. Using a supporting cast of characters from the amazing worlds of both Mario and Sonic, gamers will be able to compete as or against a range of lovable personalities including Mario, Sonic, Luigi™, Knuckles™, Yoshi®, Tails™ and more.
As always, you'll need to head over to the competition page and answer the insanely hard question to be in a chance of winning. For those interested, the t-shirt is a Large size, so little kiddies probably will need to wait a few years before it'll fit!
Want more information about the game? Please read our full review of Mario & Sonic.
[source Competition: Win a Mario & Sonic at the Olympic Games T-Shirt!]