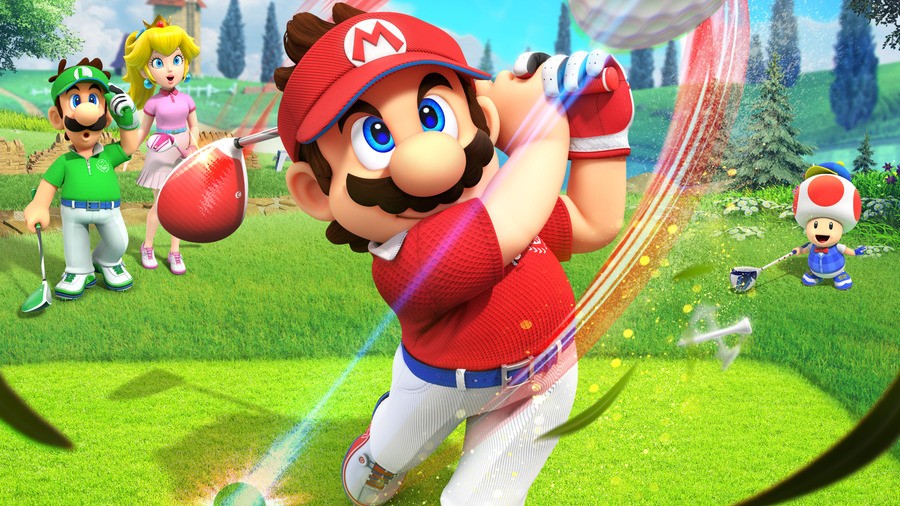 It's been a while since Mario and his Mushroom Kingdom mates hit the fairway and whacked some small balls around the countryside, but the plumber and his pals are back on Switch in Mario Golf: Super Rush at the end of June.
With a host of colourful characters filling out the ranks, you'll also be able to play this new Switch golf game with Mii characters. Remember those? As the title 'Super Rush' suggests, there'll also be a new speed golf component that sees you legging it around the course in a race against your fellow fairway folk.
Below we've arranged the best Mario Golf: Super Rush pre-order deals we can find on both sides of the Atlantic, and we'll be adding more as we spy them, including any pre-order bonuses we can find.
Pre-Order Mario Golf: Super Rush In The UK
Just the usual suspects with pretty standard pre-orders at the moment, although ShopTo is undercutting the competition by a fair margin. We'll update this guide when we spy more offers, and hopefully with some juicy bonuses.
Pre-Order Mario Golf: Super Rush In The US
Same deal in the US right now — check back soon for more retailers as we find them.
Let us know below you'll be cracking out a three-wood and blasting down the fairway towards any of the deals above.