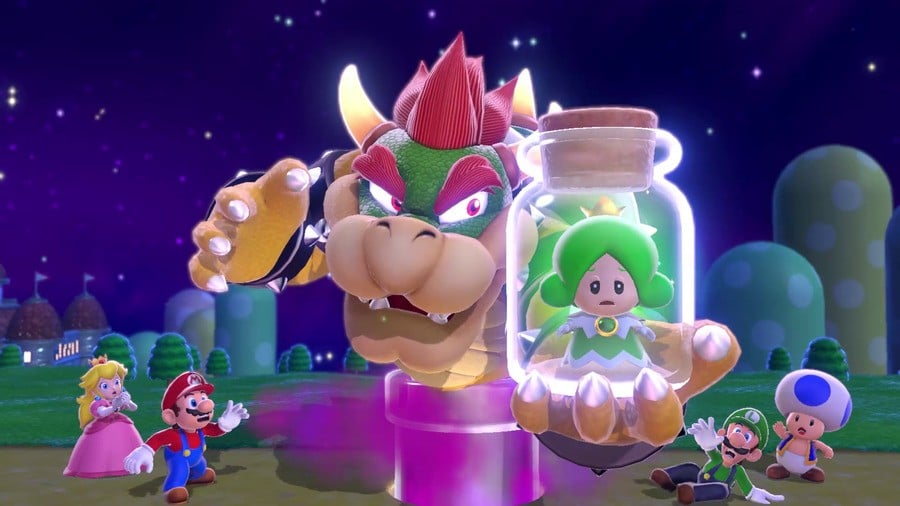 Happy New Year everyone! With 2020 finally in the rear-view mirror, it's time to look ahead to the upcoming video game releases in the first weeks of this fresh new year. Over the holidays we took a look at 30 upcoming Switch games we're looking forward to, but below we've rounded up the biggest game and accessories making their way to retail in the first two months of 2021.
While Nintendo is keeping a lid on its plans for later in the year, we'll see its first big release of 2021 (at least the only one that's been announced) when Super Mario 3D World makes the jump from Wii U to Switch with some extra Bowser's Fury content and gameplay tweaks in February. Fortunately, there are plenty of third-party titles in the works, too. Overall, 2021 is shaping up to be a pretty exciting one for Switch owners.
So, it may be cold outside, but here are some hot little numbers to keep you warm over the winter. That is unless you're in the southern hemisphere, in which case these cool new releases will help you chill out over the summer!
This sequel to Koei Tecmo Europe and developer Gust Studios' Atelier Ryza: Ever Darkness & The Secret Hideout sees Ryza return as the protagonist, the first character in the history of the long-running RPG Atelier franchise to take on the hero role in two successive titles.
Last year we interviewed Junzo Hosoi, producer of Atelier Ryza 2 and brand manager at Gust, and we're excited to see how this latest instalment compares to the previous game.
One of the Wii U ports we've all been waiting for, Super Mario 3D World + Bowser's Fury will offer a tweaked experience that expands on the original 2013 platformer with new content. There's a dual pack of Cat Mario and Cat Peach amiibo incoming on the same day, so expect an overflow of cuteness and a chance to appreciate this excellent title all over again when it finally arrives on Switch.
Japanese Switch owners got their hands on this hack-and-slash Dynasty Warriors crossover in the form of Persona 5 Scramble: The Phantom Strikers back in February 2020, and it's now finally scheduled for a western release with a minor name change.
While it might not be the Persona 5 game fans are waiting for, we've seen some excellent Warriors crossovers in the form of Fire Emblem Warriors and most recently Hyrule Warriors: Age of Calamity. This has the potential to be an equally tasty mash up, so while we'll keep hoping for Atlus to bring P5 proper to Nintendo's console, we're intrigued to see what Omega Force has in store.
Bravely Default II slipped from its original release date into the beginning of 2021, but Square Enix's sequel is one to watch for fans of the 3DS originals, or anyone with a taste for traditional-style JRPG gameplay and turn-based combat.
If you're intrigued by what you see, there's a demo available on the Switch eShop that should give you an idea if Bravely Default is your cup of tea or not. Check it out.
More Awesome Nintendo Switch Games
Aside from the highlighted games above, there are lots more Switch retail games which might take your fancy in January and beyond.
Awesome Accessories For Your Switch
And finally here are a selection of the finest Switch accessories coming up in January and beyond, for your consideration.
---
So that's it for January and February - did we miss anything? Let us know with a comment and also tell us if you've pre-ordered any of these goodies!