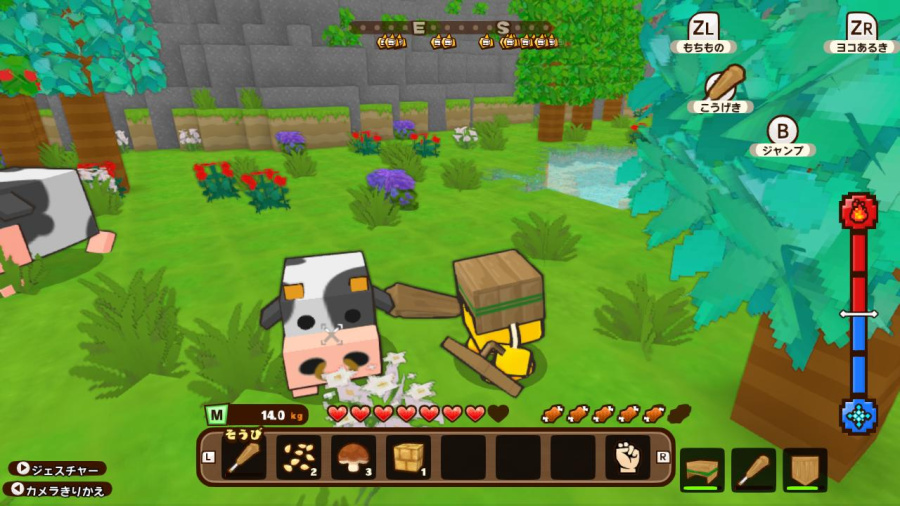 Arc System Works has released a first batch of information regarding its upcoming sandbox RPG, Cube Creator X.
Building (ahem) on 2015's Cube Creator 3D, this sequel of sorts promises to be much bigger this time around; it contains more than three-times the amount of cube types as the previous game, and concepts such as size, weight, heat, and weather have been added, too.
There is an 'Adventure Mode', allowing players to experience numerous gameplay elements such as daily life, exploration, growth, and communication; a 'Creative Mode,' in which you can build your own, entirely original worlds; and a 'Stage Builder Mode', which allows you to use gimmick cubes with mechanisms to create your own original stages. You can see a (silent) trailer for the game below.
Cube Creator X is currently scheduled to release on 26th April in Japan; no western release has been confirmed as of yet but, with the success of Cube Creator 3D, we're hopeful that we'll be seeing the game over here soon enough.
Were you a fan of Cube Creator 3D on 3DS? Are you looking forward to a new entry in the series? Let us know your thoughts below.
[via arcsystemworks.jp, gematsu.com]