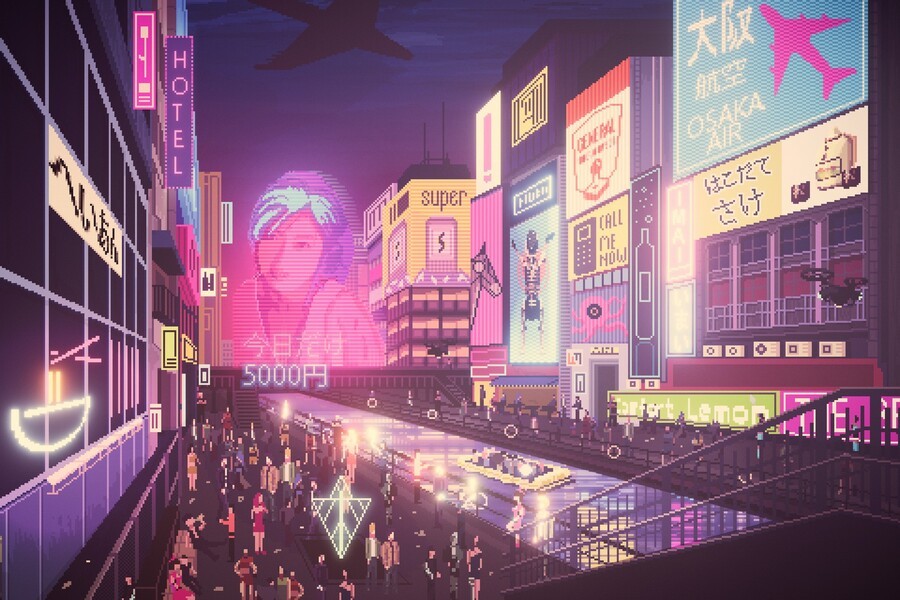 Earlier this week we were given a look at upcoming projects from Humble Games, the publishing arm of the broader 'Humble' company that has become a major player in gaming. Most games didn't have platform confirmation but could conceivably be ported to Switch, but there was one official confirmation regarding Nintendo's little system.
Chinatown Detective Agency, an intriguing mystery adventure inspired by the Carmen Sandiego series that also has a cyberpunk aesthetic, arrives on 7th April. Its latest trailer is below:
The rest of the presentation showed some games without specifying release dates or console versions, so those trailers are below with summaries.
Monaco 2
"Monaco 2 is the sequel to the beloved and award-winning title, Monaco: What's Yours is Mine and is in development at Pocketwatch Games by the series' original creator Andy Schatz. The new title will test players skills in brain-bending 3D environments, procedurally generated by an AI mastermind designed to concoct high-stakes challenges and infinite sneaky, stealy fun."
Stray Gods: The Roleplaying Musical
"In a new publishing agreement, Humble Games is teaming up with Summerfall Studios to bring the newly named Stray Gods: The Roleplaying Musical to life. Stray Gods is one part narrative-driven adventure and one part interactive musical, created by former BioWare lead writer David Gaider, scored by award-winning composer Austin Wintory, voice directed by acclaimed actor and director, Troy Baker, and starring the extremely talented Laura Bailey."
Coral Island
"Humble Games and Stairway Games announced their partnership to bring Coral Island, a re-imagined farm sim game inspired by classics, to shores worldwide. Developed by the talented multinational team at Indonesia-based Stairway Games, Coral Island invites players to be who they want and experience enchanting island living at their own pace—living off the land, nurturing animals, building relationships with a diverse cast of towns."
Infinite Guitars
"Humble Games and Nikko Nikko announced their publishing partnership forInfinite Guitars and released a brand new amped up gameplay trailer. Infinite Guitars is a rhythm RPG where players must dodge through rhythm-based attacks and retaliate with electrifying Guitar Solos. Set in a world devastated by a great mech war Infinite Guitars features beautiful anime-inspired art, beautiful environments, and a 100% original, jam-worthy soundtrack."
---
Let us know in the comments if any of those games appeal to you, and if you're tempted to pick up Chinatown Detective Agency in April.