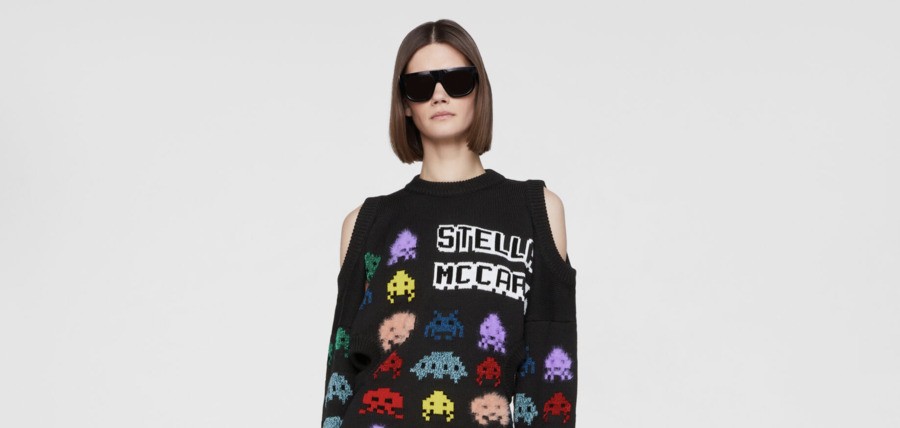 We've seen some pretty amazing crossovers between the world of fashion and video games over the years, but one we didn't know we needed was a range of women's clothing based on Taito's Space Invaders.
Stella McCartney's Japanese arm is currently hawking a bunch of knitwear items emblazoned with the iconic aliens. Prices start at ¥94,600 ($820) for a skirt, all the way up to a whopping ¥205,700 (around $1800) for a dress.
That's quite a lot of money to make a statement about how much you love Space Invaders, but each to their own, right?
Thanks to King Monkey for the tip!
[source stellamccartney.com]