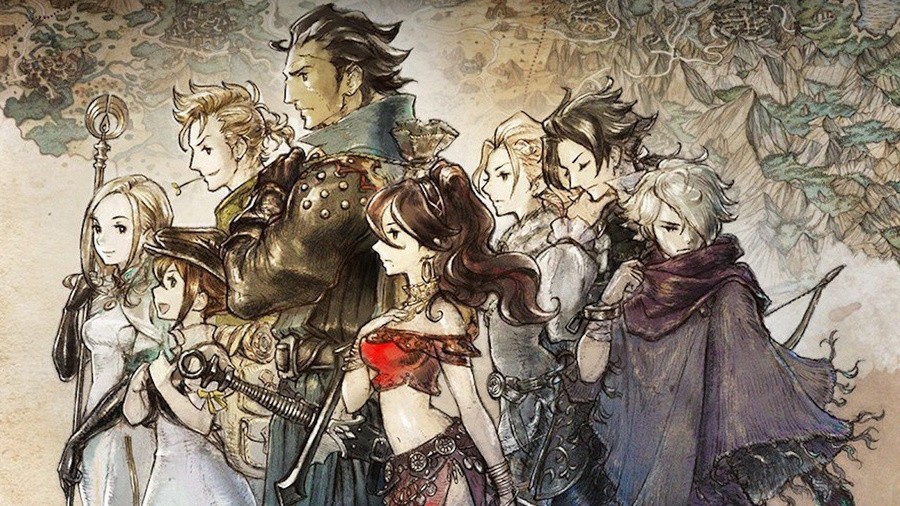 Square Enix's Octopath Traveler celebrates its third anniversary this week, and while it's no longer a Nintendo Switch exclusive, it's still an amazing game and one we would absolutely recommend trying out if you haven't already.
It's got everyone wondering though if there are more adventures to come. While Square Enix has mentioned previously how it's talked about a sequel and what it should be like and how it would likely take a bit more time, there has been no announcement just yet. That's why the latest anniversary tweet for the original game is so exciting.
As highlighted in a translation by Nintendo Enthusiast, the message in the tweet below seemingly teases the possibility of a "new adventure". While this could potentially be a reference to Project Triangle Strategy or certain other Octopath games, hopefully, it is a reference to a proper Octopath Traveler follow up for console.
"Today, July 13th, is the 3rd anniversary of Octopath Traveler! Thank you all very much for your warm congratulatory messages! The development team will work hard so that we can set off on a new adventure with you all!!!"
The Octopath Traveler Twitter account also shared some special artwork during last year's anniversary celebrations.
Would you be up for another Octopath game? Leave a comment down below.
[source nintendoenthusiast.com]