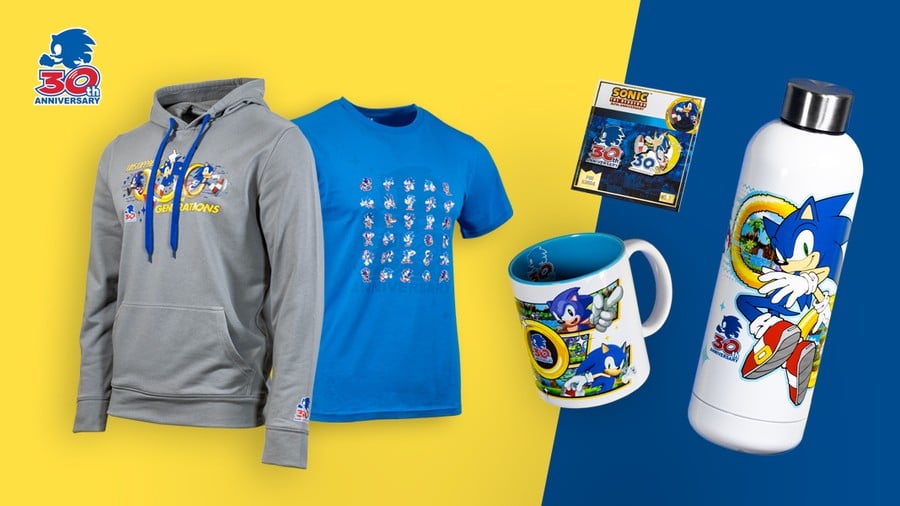 Continuing the Sonic the Hedgehog 30th anniversary celebrations, Numskull Designs has developed a new range of blue blur merchandise that's ready to order as we speak.
You'll find a hoodie, t-shirt, hat, and socks available in the clothes department, as well as a water bottle, mug, wireless charger and pin badge set to complete the range. Maybe we're just getting old, but those socks are kinda speaking to us.
If any of these are taking your fancy, you can shop Numskull's entire Sega range here. All clothing is available in sizes S - 2XL, and the socks can be bought in size 6-11 (UK) / 39-46 (EU).
Remember, Super Smash Bros. Ultimate is also celebrating Sonic's 30th this weekend with its latest in-game event.