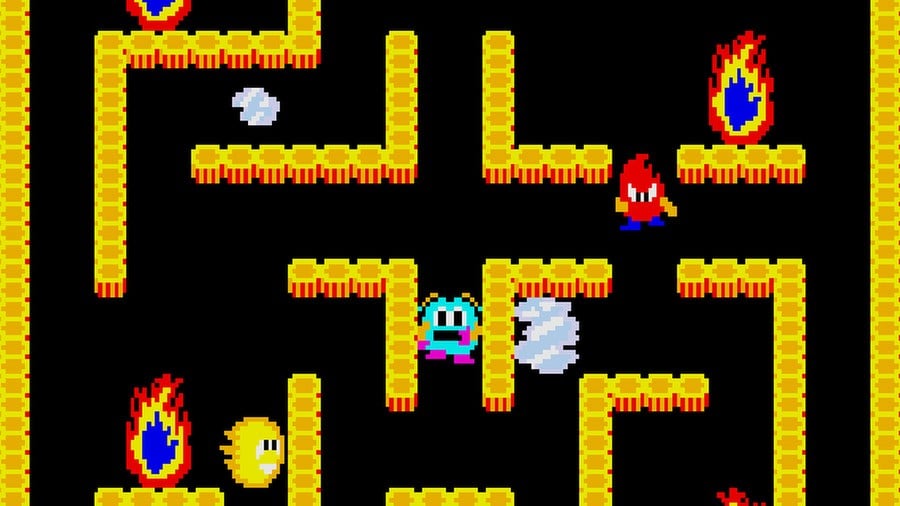 This week's Arcade Archives eShop release is none other than Guzzler, an action game originally released by Koei Tecmo.
Of course, this first launched back when Tecmo was known as Tehkan, and appeared in arcades in 1983. The game has players taking control of Guzzler "the merry firefighter" as they attempt to put out raging fires.
We've got a few screenshots of the game for you below; the fires constantly spawn enemies, so you'll need to make quick decisions and act fast to succeed.
As always, this Arcade Archives release is launching for $7.99; you can grab it from the Switch eShop today and play either alone, or with a friend in multiplayer.
Have you heard of this one before? Tempted to give it a go? Tell us in the usual place.