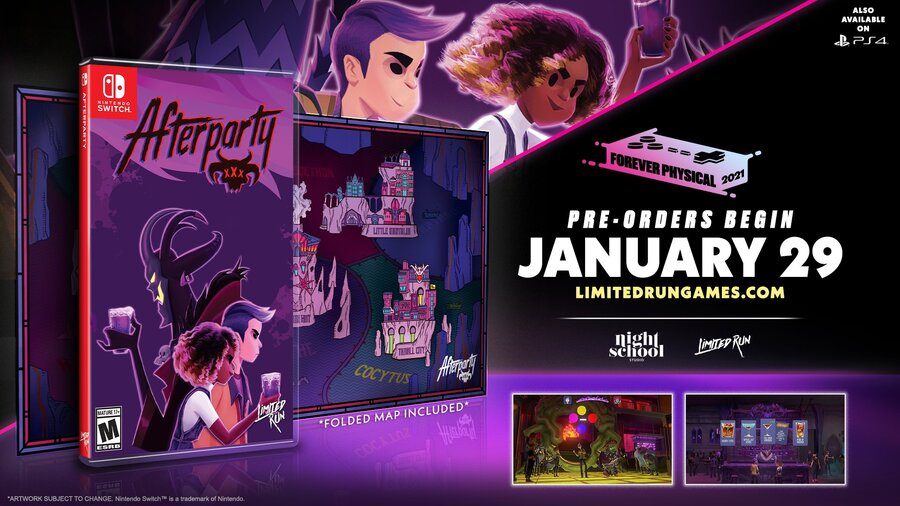 Do the folks at Limited Run Games ever take a break? Just days after their massively successful release of Scott Pilgrim vs The World: The Game, the publisher has announced a physical release of Afterparty, the narrative game (by Oxenfree creators, Night School) that's all about drinking your way out of Hell. Kinda like Hades, but with more bad decisions.
The four-week preorder period for the physical version of Afterparty will begin on Friday, 29th January, at 10am Eastern Time. Alongside the physical box and game card, customers will also receive a folded illustration of the map of Hell. Anyone with a record player may also be interested in the Afterparty OST, by Oxenfree composer @scntfc, printed on hellish blood-red vinyl and available in the same period.
The game and the vinyl OST will cost $34.99 (£26) each.
Did you play Afterparty? What did you think? Give us your thoughts in the comments.
[source twitter.com]