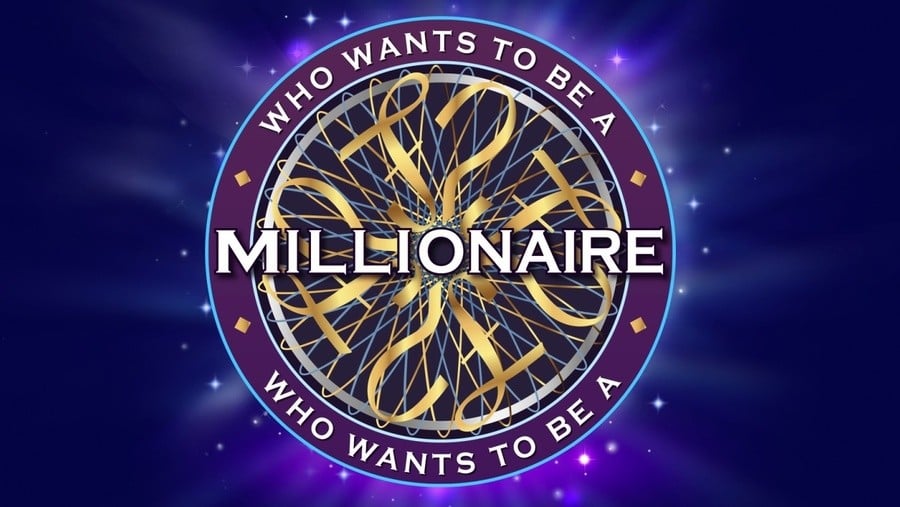 Launching on Switch next week in Europe – and a little later in North America – is a video game adaptation of the hit TV show Who Wants to Be a Millionaire? It has all your favourite things from the show, like tough questions, lifelines, and lots of money to be won, but it also has a battle royale mode?
Developed by Appeal Studios, the game will feature six different iconic TV sets as seen in the British, American, French, Spanish, Italian and German versions of the show. The questions you'll come up against have also been specially adapted for each of these regions, meaning those of you in the US shouldn't have too many questions about tea, James Bond and Manchester United. Or whatever it is other countries think the UK is obsessed with these days.
There's a solo mode with a 'normal' difficulty, as well as a kids mode with easier questions. It also boasts a wide range of multiplayer modes, including that battle royale option we were talking about:
The mode "Free-for-All" will see 4 players compete to find who will answer a series of question. May the best one win!
In "Taking Turns", gather up to 10 players for a stressful game of sudden death where a wrong answer means you're eliminated.
In the "Cooperative" mode, team up with 3 other players and work together to reach the goal!
Battle against up to 99 players in a "Battle Royale" mode and try to reach the top position!
The game will be available on Switch on 29th October in Europe and on 17th November in the US. It's currently available to view on the European eShop and is priced at £35.99.
Are you a fan of the show? Will you be ditching Super Mario Bros. 35 and Tetris 99 for this game's brainteasing battle royale mode? Tell us below.