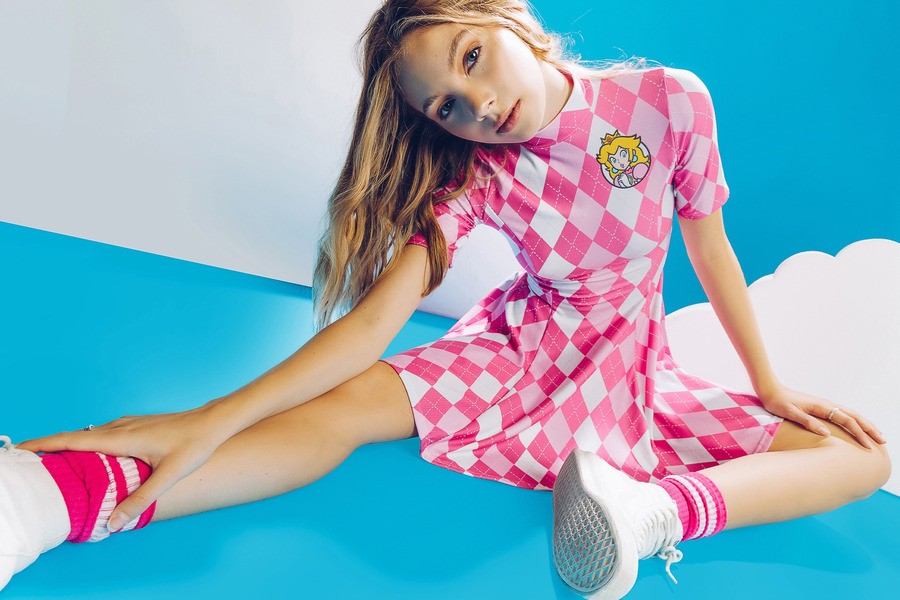 Update: The Animal Crossing range is now available to view. You can check out all of the designs here ahead of the line's launch next week.
---
Original Article (Mon 5th Oct, 2020 13:45 BST): If you're into your Nintendo fashion, you might want to keep an eye on clothes retailer BlackMilk over the next few days.
The company is launching a brand new Super Mario range later today, with the website urging keen shoppers to set up accounts and register their interest to avoid missing out when it all goes live. You can view the entire range here to see what will be going on sale, and we've included some promo shots for you below.
Here are the times the Mario products will be going live:
- Brisbane: 7am AEST, 6 October
- Sydney / Melbourne: 8am AEDT, 6 October
- London: 10pm DST, 5 October
- LA: 2pm DST, 5 October
- NYC: 5pm DST, 5 October
That's not all, though, because the company has also announced that an Animal Crossing range is coming. This set will be dropping in a week's time; if you're wanting to be there when it all goes live, you can register your interest here.
BlackMilk warns that "whole collections sometimes sell out within hours on release day", so you might want to act fast if you're wanting anything. Let us know if anything takes your fancy with a comment below.
[source nintendowire.com, via gonintendo.com]