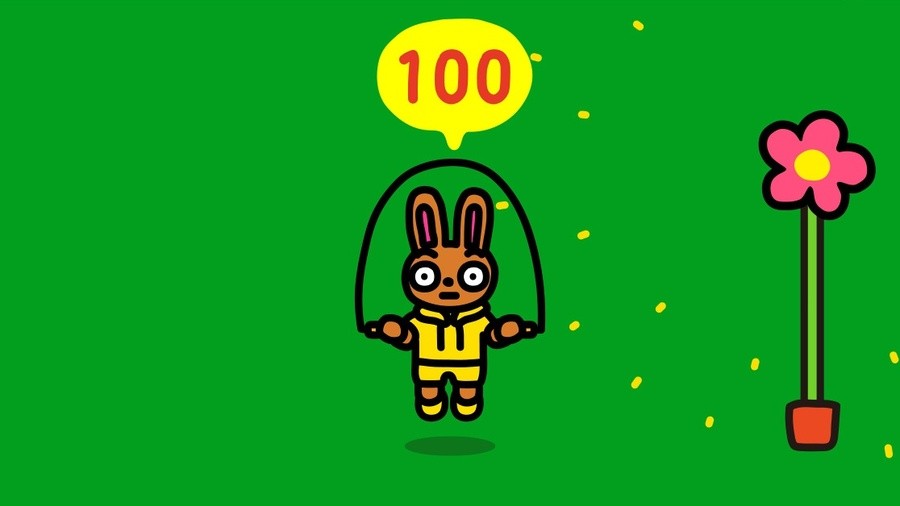 If you haven't gone ahead and downloaded Jump Rope Challenge yet, you should probably get on it pretty sharpish, as the limited-time game will only be available on the eShop for one more week.
Back in June, this cute little game appeared pretty much out of nowhere on the Switch eShop for free. It was created by a small group of Nintendo developers while they were working from home, designed to keep them moving while in lockdown.
It's a pretty basic piece of software by today's standards but it's actually pretty fun, and definitely helps you to get a little bit of exercise into your day.
Strangely, in what appears to be something of a worrying new trend for Nintendo, the game was only ever set to be available for a limited time, with 30th September spelling the end of its time on the eShop. Its official game page does now state that "this game is available FREE through Sept. 30, 2020", which technically leaves the door open for Nintendo to keep it up on the store but at a price.
Either way, whether it's disappearing for good or coming back with a price tag, we'd urge you to get it while you can. It only takes up 161 MB of storage and who knows – maybe it'll become part of your daily routine?