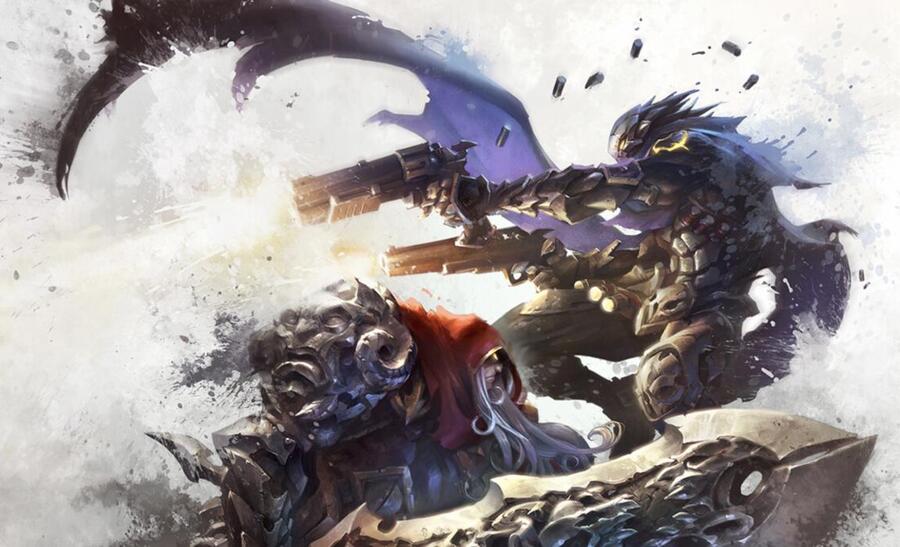 Buying physical Switch games with a download code inside is one thing, but now we have the option to buy a Switch case with nothing at all inside. It's a weird world.
Yes, pre-orders have gone live for a Steelbook case designed for Darksiders Genesis, which came out on Switch earlier this year. To be a little more serious for a moment, the option is of course intended for those who wish to upgrade their standard physical version of the game with a fancy new case.
The listing offers a few selling points in an attempt to secure your purchase. The second one down is a particular highlight, and it seems they just gave up for the next two and resorted to writing out unrelated quotes from the game instead:
- High quality collectible Darksiders steel case
- Useable with any Nintendo Switch cartridge. It Doesn't even have to be Darksiders, you can make any game look like it's Darksiders!
- "It's not 'death' You should fear." - war, Darksiders
- "Damnit, I got Blood on my boots!" - strife, Darksiders Genesis
Incidentally, we mostly enjoyed our time with Darksiders Genesis when we played it for review. You can read our full thoughts here, but we'll leave you with just a taste if you've been considering picking this one up:
Darksiders Genesis is, for us, the best entry in the series in terms of its mix of satisfyingly meaty hack-and-slash action and huge levels filled with secrets, puzzles and platforming. With its fully co-op campaign, unlockable arena mode and Apocalyptic difficulty feeding into that addictive Creature Core grinding, there's an absolute ton here for fans of the series – and newcomers alike – to get stuck into. This Switch version may suffer some slight blurriness and FPS hiccups in portable mode but, if you can make peace with these problems, this is a highly entertaining action game at a very reasonable price.