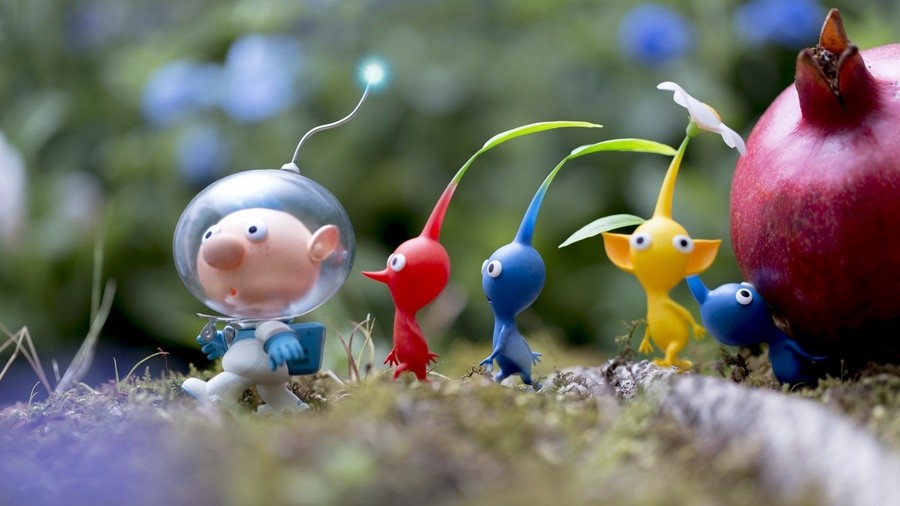 Just like it did with Paper Mario: The Origami King before it, Nintendo decided to unleash a surprise announcement for Pikmin 3 Deluxe on Switch today. As you'd expect, it's a rerelease of the original game on Wii U, but it comes with some welcome new features and will no doubt reach a whole new audience on Nintendo's latest console.
You can learn all about the new features and the gameplay itself in our original announcement post so we won't go over all of those details again, but we did want to share with you lots of lovely artwork and a couple of fresh pieces of info.
We'll kick off with the details. It's been confirmed that Pikmin 3 Deluxe will take up 6.5 GB of space on your Switch (that's for the European version) and will be compatible across TV, Handheld and Tabletop modes. The Pro Controller will be supported, and the game will be playable in English, Japanese, Spanish, French, German, Italian, Korean, and Chinese.
Lovely. So, let's check out the new screens, shall we? Below, you'll find 19 new screenshots and the game's box art.
Ah, you've gotta love these adorable little critters...
And finally, the box art!
As a reminder, Pikmin 3 Deluxe launches on Nintendo Switch on 30th October. You can already go ahead and pre-purchase the game on the Switch eShop, and a physical version will also be available.
Think you'll end up buying this? Let us know with a comment below.