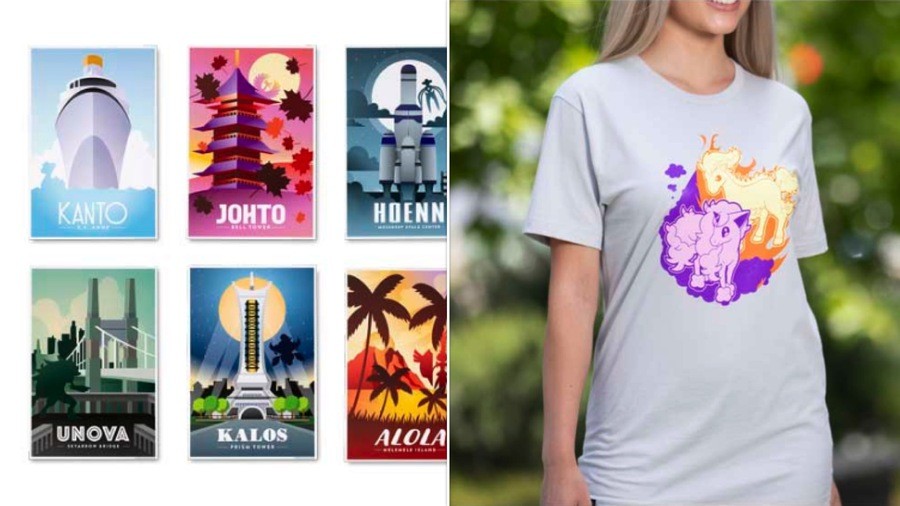 If you or someone you know is in the market for some lovely new Pokémon merchandise, you'll want to check out the latest offerings over at the official Pokémon Center store.
A whole new wave of items has appeared over the past few days, including lots of new t-shirts featuring favourite monsters from Pokémon Sword and Shield, hoodies, bags, scarves, Trading Card Game accessories, and even things like chairs and water bottles.
Perhaps our personal pick of the bunch is the new Galar poster, which looks particularly lovely when combined with the full set of Pokémon region destinations.
You can check out the whole range for yourself right here. Note that the store only ships to the Continental U.S., Alaska, Hawaii, and Puerto Rico - so those of us in Europe will sadly miss out.
Anything taking your fancy? We need a European Pokémon Center immediately.
[source pokemoncenter.com, via gonintendo.com]