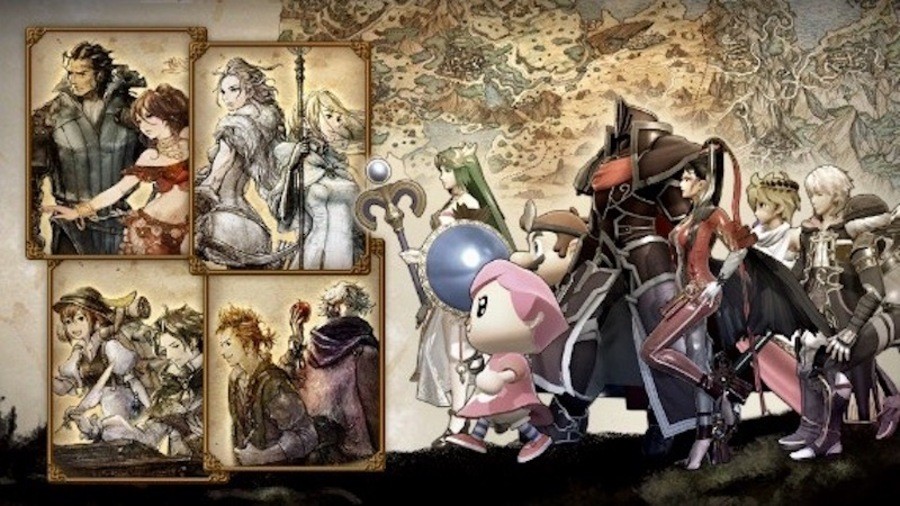 Nintendo has shared details of its next Spirit event coming to Super Smash Bros. Ultimate, and this time Square Enix's popular RPG Octopath Traveler will be joining in the fun.
Four new Spirits will be added to the Spirit Board, all in celebration of the Octopath's second anniversary. The Spirits will split the game's main cast as follows:
Olberic & Primrose, Tressa & Cyrus, Alfyn & Therion, and H'aanit & Ophilia.
If you manage to defeat them in battle over the course of the event, you'll earn more SP than usual. The event is taking place from 10th - 15th July.
Happy to see Octopath Traveler characters appear in Smash Ultimate? Tell us below.
[source japanesenintendo.com]