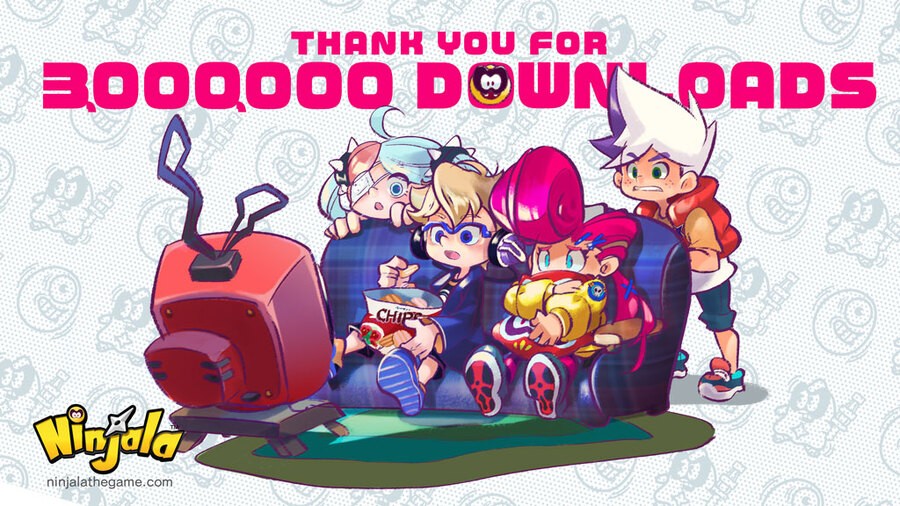 GungHo Online Entertainment has announced that Ninjala has now surpassed a new milestone, with a total of three million downloads now being recorded on Switch.
The news comes just a couple of weeks after the game celebrated reaching the 2 million mark, showing that it's still gaining plenty of new fans. Just like last time, the developers have revealed that all players will receive an in-game gift as a thank you.
As long as you download the game by 26th August, you'll receive a bonus 100 Jala (Ninjala's in-game currency). This new gift is in addition to the previous gift of 300 Jala so - you guessed it - you'll actually get 400 in total.
We'll leave you with a snippet of our Ninjala review, just in case you're still undecided on giving it a go.
Ninjala is a good-looking and impressively tactical free-to-play arena fighter. It's currently lacking in modes and maps, there are problems with how the lacklustre opening tutorial goes about onboarding new players and the rock-paper-scissors aspect of proceedings is sure to be controversial but, overall, the game is off to a pretty strong start. We can't wait to see where GungHo takes its cast of pint-sized bubblegum protagonists in the coming months.